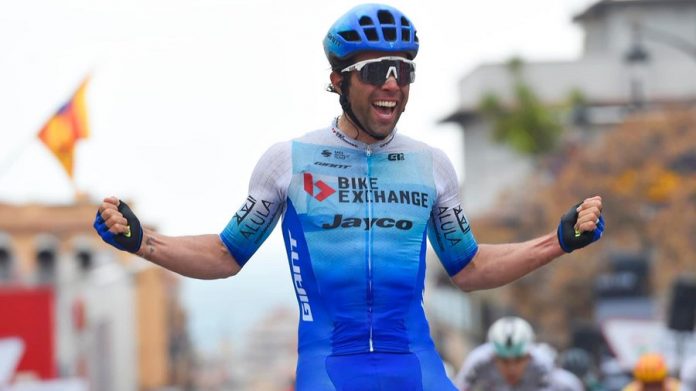 Michael Matthews and Eddie Dunbar are the spearheads of Jayco AlUla at the upcoming Giro d'Italia. 
Matthews and Dunbar are joined by Alessandro De Marchi, Michael Hepburn, Callum Scotson, Lukas Pöstlberger, Filippo Zana and debutant Campbell Stewart. Matteo Sobrero was also scheduled to ride the Giro, but has changed his program.
Matthews won a stage in the Giro in 2014 and 2015. The last time he started was in 2020.
"Three years have already passed since the last time I raced the Giro and so I am very happy to return to a race that has given me a lot of satisfaction in the past, having won stages and worn the pink jersey back in 2014 and 2015″, says Matthews.
"The Giro d'Italia is of course a huge race for us and it is always great lining up at such a prestigious event"
"I am eager to get back to racing, I have had a bit of a rollercoaster of a season so far after a crash at the Tour of Flanders and having to recover from that and also being forced to stop for a while due to Covid. Now I am feeling good and like everything is back on track".
"This year's course is very demanding, but there will be some good opportunities for me for stage victories and we have a well-balanced and experienced team. It is really motivating to have a slightly different calendar this year and to return to this great Grand Tour."