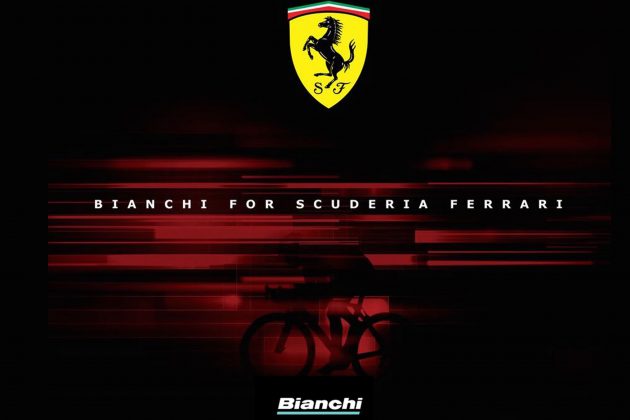 Bianchi and Ferrari announce a partnership and the production of a new range of bikes, including e-bikes.
Bianchi will develop, produce and distribute worldwide a "Scuderia Ferrari" branded range of high-end bicycles which will offer various product categories: Road, MTB, E-Bike, City-Fitness, and Kids.
The R&D and Design departments from Bianchi and Ferrari will work closely to develop exclusive models inspired by the technical excellence of the racing team.
Since 1885, Bianchi has become a legendary brand in cycling history thanks to the top results from their most representative champions from Coppi, Gimondi, and Pantani up until today's champions.
"We strongly desired this collaboration with Ferrari" — Salvatore Grimaldi, owner and Chairman of the historic brand from Treviglio, explains.
"We will continue to develop the project over the next years thanks to the combined efforts of two Italian excellences. Working together will allow us to develop new products shaped by the mix of top-class knowledge and expertise from the two parts, creating successful and innovative models just like Bianchi and Ferrari have always done".
The "Bianchi for Scuderia Ferrari" project will be officially presented at the Eurobike show, from August 30th.