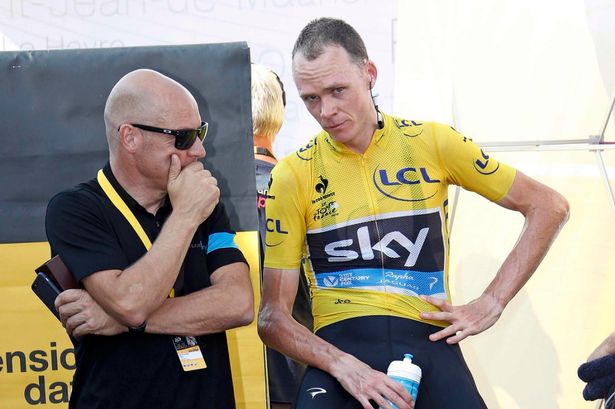 Chris Froome is happily settling into life as a four-time Tour de France winner, but insists there is still more to come.
After waking up in Paris following an evening of celebrations, Froome saw the achievement of a fourth Tour win, and his third in a row, start to sink in.
"The novelty definitely hasn't worn off, even after having won it three times already," he explained to Sky Sport News. "It's just such an incredible feeling. The morning after you just wake up and want to pinch yourself.
"It certainly doesn't get any easier winning the Tour de France that's for sure. But I think learning all the things that come with winning the Tour – that's certainly getting a bit easier over the years."
"This year's route really didn't play to my strengths and is probably the toughest Tour I've had to go up against in my career. The team was pivotal in this year's race. I had a few good days and bad days, but the team throughout was absolutely solid and always there for me to lean on when I was having difficult moments.
"It was certainly pretty emotional yesterday rolling onto the Champs Elysees in yellow again with the lads. It just takes your breath away it really does. Obviously the first time around it's a novelty and everything just seems overwhelming. But fourth time around, and the fact that it was such a close race and I had my family come over to Paris – it was just the most special moment ever. It was just incredible."
Only four men – Jacques Anquetil, Eddy Merckx, Bernard Hinault and Miguel Indurain – sit ahead of Froome in the record books on five Tour de France victories. With the Team Sky rider still at the very top of his game, he is hopeful there will be chances to equal, and even one day surpass that quartet of cycling legends.
"I'm 32 at the moment. Riders have gone into their late thirties still winning the Tour de France. I came into the sport late, so I do feel quite young in cycling years. Cycling is one of those sports where experience is just so valuable.
"I'd like to think I'm still learning in the sport and still improving as a bike rider. And certainly for the foreseeable future and the next three, four, five years I'd like to come back to the Tour de France and, whatever number it is, I just want to lay it all on the line for as long as I can."