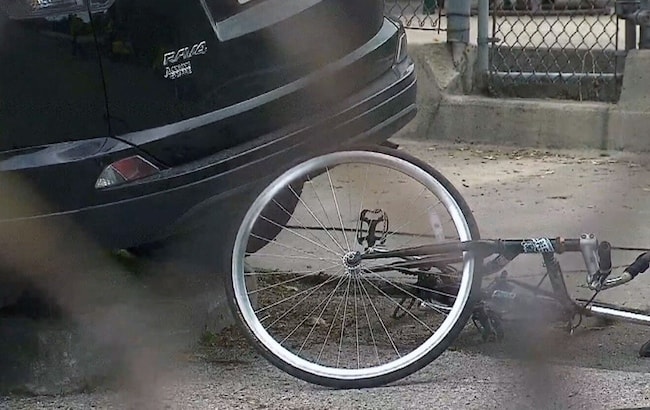 A man who deliberately mowed down a cyclist who he blamed for ruining his life, has been jailed for 21 years.
Mark Whittaker, 46, had driven 100km from Portsmouth to Reading, U.K., so that he could ambush and confront the cyclist who he blamed for causing him to lose access to his family.
When he arrived at the cyclist's home, Whittaker waited until he saw the man he hated set off for work on his bicycle and then accelerated his car to a speed exceeding 45kph, ramming straight into the vulnerable man on his pedal bike.
The impact lifted the rider onto the windscreen and he was launched through metal railings when Whittaker's vehicle hit them.
Ignoring the horrific injuries he had caused to the cyclist, Whittaker then went straight over to him and began kicking and punching him and even put his hands around his throat while he screamed, 'I lost my wife, I lost my family, I lost everything!'
The cyclist, 38-year-old Darren Fordred, was left with serious multiple injuries.
During his arrest, police footage shows Whittaker calling his victim "gutless", adding that the "guy had it coming".
Whittaker has been jailed for 21 years, of which he would have to serve two thirds of before he could have a parole hearing. He would also have to serve an additional three years on licence as part of an extended sentence.