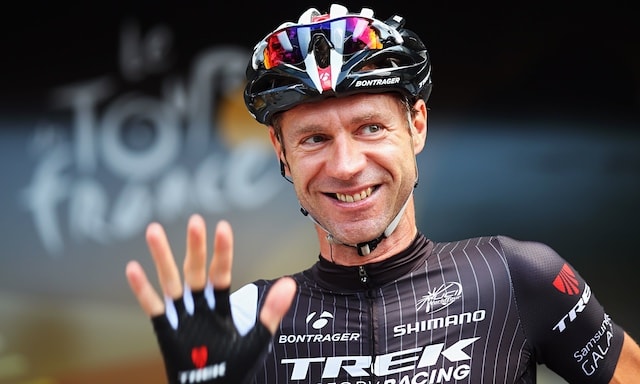 Jens Voigt has announced that he will run seven marathons in seven days next month in order to raise funds for the Tour de Cure. 
In January, Voigt 'Everested' the 90 metre Teufelsberg climb over 27 hours, with his altitude gain higher than the world's tallest mountain. That initiative raised €25,000 for cancer sufferers.
"After my Everest Challenge a while back, which was already a special achievement, this is something I want to do for two reasons," he said.
"First and foremost, I was overwhelmed by the positive feedback for my Everest Challenge in the beginning of the year. I want to raise as much awareness and funds as possible for the fight against cancer.
"The second reason is that I love to challenge my limits. I love to go above and beyond, trying to see what my body and mind are capable of. And what's a better way to do this than running seven marathons within a week?
"It will possibly be the challenge that embodies my motto 'shut up legs' like nothing else I've ever done before. Of course, people might think I'm crazy to do something like this," he added. "But hey, I never said I wasn't."