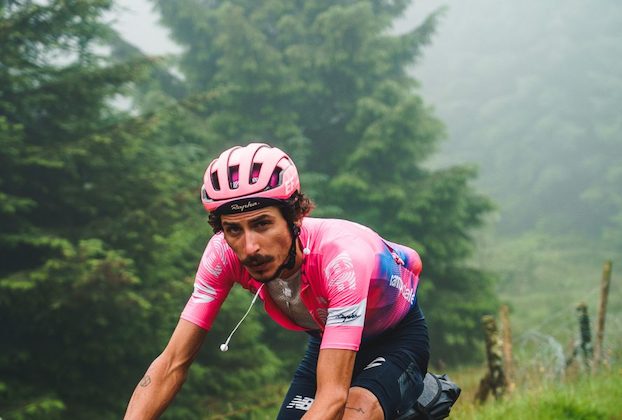 Everesting is a format where a cyclist needs to climb a cumulative of 8848 metres, the same as Mt. Everest. The first ever Everesting was in 1994 by George Mallory.
Lachlan Morton has become the latest man to claim the world record, taking 7 hours, 32 minutes, 54 seconds to make an altitude gain of 8,848 metres.
The EF Pro Cycling cyclist rode 42 repeats of the 1.9km, 11% grade Rist Canyon climb outside Fort Collins, Colorado.
His average power output was 276 Watts, and he went through 6,891 calories during his effort.
Morton beat US national mountain bike champion Keegan Swenson's time by just over seven minutes.
Swenson said on his Instagram: "Lachlan Morton just raised the Everesting bar… and he did it at altitude as it should be done." Swenson added a poll to his post, saying "Maybe we'll need to have a head to head Everest race," inviting people to vote for or against the idea.
"Congratulations Lachlan Morton," his team boss Jonathan Vaughters said. "Mount Everest is yours. New nickname: Sherpa."