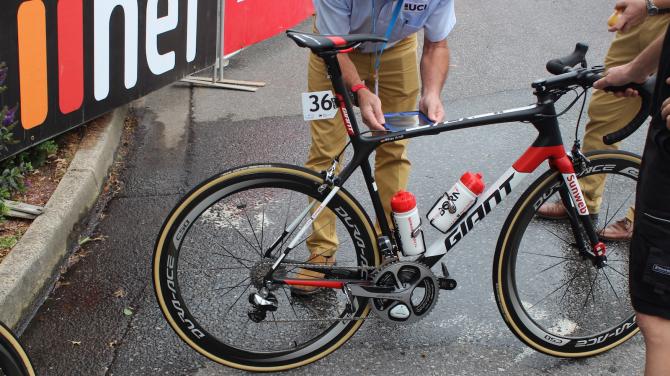 According to reports in a French newspaper, two leading magistrates based in Paris are investigating whether hidden motors are being used at the top levels of cycling.
Le Canard Enchaîné reported that judges are following a money trail that could reveal "links between international teams, private companies, and cycling's highest authorities."
The two magistrates are investigating "a plot put together at the highest level" that has "profited very notable riders… It has permitted them to take advantage of the latest technological advances in the field of electric motors."
Newly elected UCI president David Lappartient has pledged to tackle motor doping. The UCI first started testing for motors in bikes when rumours started to emerge about this new form of cheating in 2010.
To date, only one hidden motor has been discovered in competition, in a bike prepared for Femke van Den Driessche at the 2016 UCI Cyclo-cross World Championships in Zolder.
"The Union Cycliste Internationale (UCI) takes note of the information published today in Le Canard Enchaîné reporting that an investigation is underway in France in the context of the fight against technological fraud. We welcome any assistance that could be brought to us in this field, which is one of the key priorities of the UCI President's mandate, and are available to provide any help necessary to the competent jurisdictions," read a UCI statement.