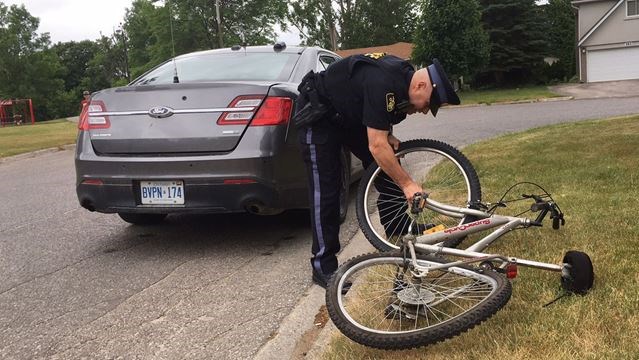 A driver in America who struck a cyclist and then drove off after demanding money from him has been arrested after running over her passenger when she later returned to the scene. 
Natalya Zakhariya was charged with one felony count of Failure to Perform Duties of a Driver. Police say Zakhariya had returned to the crash site with a friend, possibly to gather some sort of evidence against the man she hit.
The 60-year-old cyclist was riding from Oregon to Maine to raise awareness of Alzheimer's in memory of his late father. He began his journey on Sunday, but on Tuesday he was hit from behind while riding on the Historic Columbia River Highway in his home state.
"I shattered the passenger mirror," he said.  "The bike must've scraped down and put a crease in the side of the car. Then she looked at her car and said she wanted $200."
"Obviously accidents can happen and the good news is she stopped," he said. "But why did she take off?"