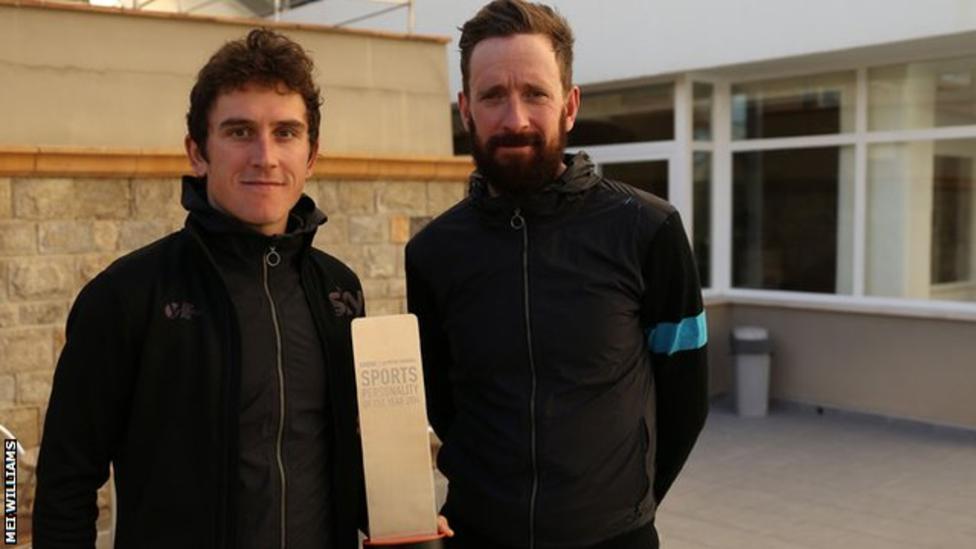 (AFP) — Geraint Thomas accused Bradley Wiggins of trying to drum up publicity with his controversial comments about Lance Armstrong.
Former Tour winner and five-time Olympic champion Wiggins came under fire earlier this month after including the disgraced Armstrong in his new book, "Icons".
Wiggins, who retired from cycling in December 2016, also called Armstrong the "perfect" Tour de France rider, while conceding that many people would disagree.
The 38-year-old was widely condemned for his appraisal of Armstrong, the American who was stripped of his seven Tour titles and banned from cycling for life in 2012.
Thomas told AFP after finishing second in the Tour's Shanghai Criterium that he did not share the opinion of his former team-mate.
"Brad's got a book to sell," said Thomas. "He does not have to worry about anything, either. He does not have to race his bike and deal with journalists.
"He can just say what he wants and do any interview he wants so he can say something like that and get a load of publicity."
David Lappartient, president of cycling's world governing body, the UCI, called Wiggins's description of Armstrong "unbelievable" and "strange".
Wiggins, who launched his book this month, was quoted by the BBC as saying that he was not "praising" Armstrong. "I'm not condoning for one minute what Lance did," Wiggins said.
A little of the gloss was taken off Thomas's Tour victory when his trophy was stolen after being displayed at a cycle show in Britain. Police launched an investigation but, nearly two months on, have not found it.
Armstrong cheekily tweeted in response to the theft: "G – bummer, dude. I got 7 of em if you wanna borrow one."
Thomas gives that short shrift. "No, I'll leave that I think," said the unimpressed Team Sky rider, who was beaten into second in Shanghai by Peter Sagan.
Thomas, whose triumph this summer propelled him into the sporting limelight, said that he was "working on getting a replacement one [trophy]". The theft was "frustrating and disappointing".
"But at the same time, I've got all the memories and the yellow jersey at home," he said. "But it's weird why someone would take that – it's not like you can sell it."
Thomas is already plotting his assault on next year's race. Retaining his title would be an even greater achievement than his maiden victory, he said. "If you look in the history books, the last man to retain it after winning it for the first time was [Miguel] Indurain, back in 1991-92," said Thomas. "So it kind of shows how rare that is."