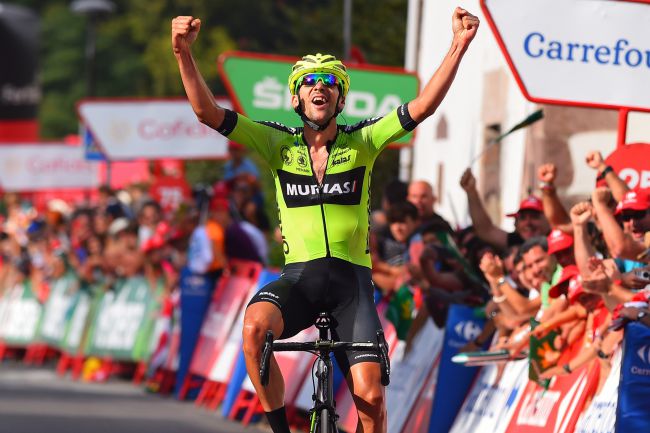 Euskadi-Murias have confirmed they will fold at the end of the season despite Vuelta a Espana stage win.
The Basque squad began as Continental team status in 2015, but upgraded to Pro-Continental last year and the resources required to compete at this level proved unsustainable to head into the 2020 season.
"Five years ago Euskadi-Murias was born with the objective of helping Basque cycling, in the first three years in the continental category and in the last two at the professional continental," said the team through a statement.
"Our dream was to give opportunities to Basque boys and girls to participate in the highest possible competitions of world cycling. The success we obtained permanently forced us to grow and facing the impossibility to keep growing with our own resources, we are forced to step aside at this moment."
"Today we officially confirm that Euskadi-Murias will not continue beyond this season," it explained. "We are very satisfied with these last years. The sporting results and the spirit created inside the team, by the sportsmen and the staff, have given amazing results.
"We have to thank the enthusiasm of the basque and world cycling fans that welcomed us in each of the races that we took part of. We believe that we have achieved to take the name of Euskadi through all the roads in the world and we are convinced that this was beneficial for all the Basque people."