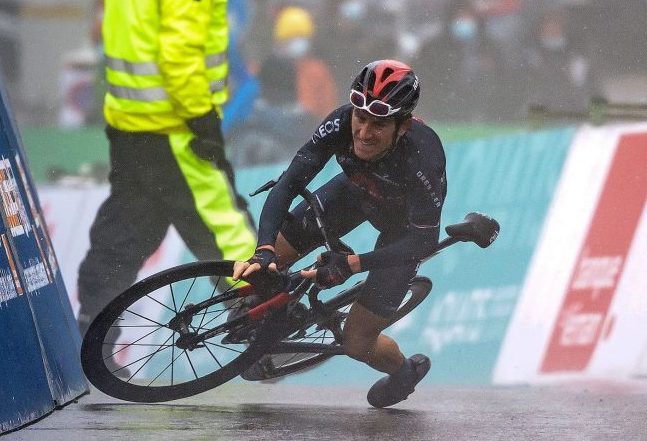 Geraint Thomas saw his chances for a stage win in the Tour de Romandie disappear in smoke after a strange crash in the final meters of stage 4.
"I had no feeling whatsoever in my hands and I tried to change gear but instead I just lost the bars," he said.
"It's so frustrating because even if I had just stayed in that gear and came second place … but to deck it there, I feel like a right whopper."
"I'm fine, it's more about frustration of such a hard day and to lose time like that at the end, it's really frustrating," Thomas said.
"I just want to get into a hot shower now. I just need to have a shower and settle down and not be so emotional… and then think about tomorrow."
"I don't know what the gap is but I'll try to make up that time again," Thomas said.  "I still have something to play for. I just wanted to win the stage. I just wanted to win something. It's annoying for that to happen at the end."