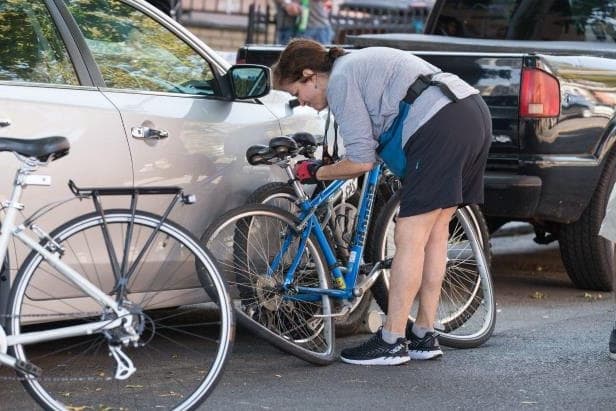 A drunken driver plowed into a group of cyclists riding Sunday in Brooklyn in the NYC Century Bike Tour, leaving one woman fighting for her life.
Abel Pina drove a minivan into the cyclists as they waited at a red light at 12th Avenue and 39th Street in Borough Park, Brooklyn.
One cyclist, a 55-year-old woman, was transported to Maimonides Medical Center in serious condition. Three other cyclists injured in the crash were between the ages 31 and 49 and refused medical attention at the scene, police said.
"He ran over us. He ran over my bike. I was under the front left tire. He looked pretty crazy right before he ran us all over," Brandon Painter said. "He looked like he was intent on running this group of people all over." After the collision, Pina emerged from his vehicle with bloodshot eyes and looked dazed.
"He just stands there, staring," said a friend of Painter, "not able to comprehend what's happening."
Police arrested Pina and charged him with driving while intoxicated.