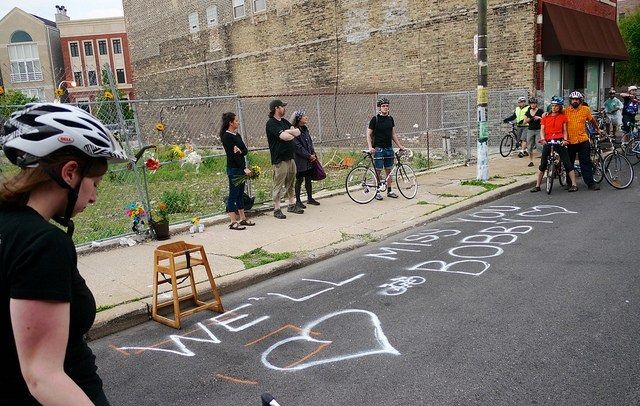 A man charged with drunk driving and killing a commuting cyclist in Chicago in 2013 pleaded guilty in exchange for 10 days in jail and four years of probation, as well as paying for the funeral expenses.
San Hamel was out celebrating on May 29, 2013, when he fatally struck Bobby Cann with his Mercedes Benz. Hamel's blood-alcohol content was .15 at the time, prosecutors said, and he was driving at least 50 to 60 mph in the 30-mph zone.
Cann was heading home from his job the night he was killed. Prosecutors said Cann had biked through a red light when he was hit. San Hamel had the green light, prosecutors noted, but was speeding in addition to being drunk.
In court, San Hamel said he tried to help Cann after the crash by "cupping blood out of his mouth" while a nurse applied a tourniquet to Cann's mangled leg. Hamel held Cann's hand, he said, and remembers "just praying for him to come back."
Cann's mother, Maria Cann, addressed the judge: "It's not possible to accurately describe this kind of loss unless you've lived it. I can be overcome by grief at any time for the smallest reasons."
Cann's girlfriend described Cann as an avid cyclist who enjoyed to garden and took "piercingly beautiful" photos. She said she'd been looking forward to spending the rest of her life with Cann.
"I was so honored to share his life with him," Bullard said. "I felt I had gotten the much better end of a remarkably good deal."