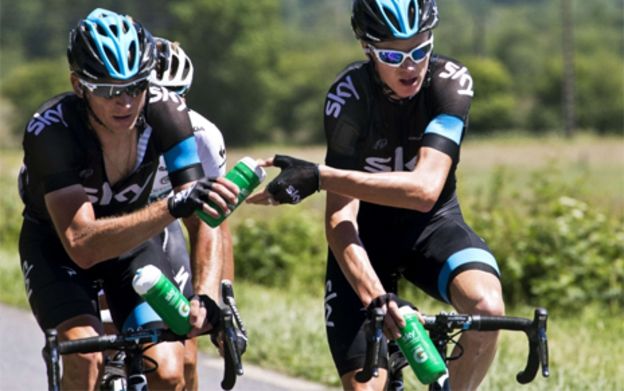 Doctor Roger Palfreeman, who has worked with BMC and Team Sky, says that thirst and dehydration could make professional cyclists climb faster.
During a presentation in Doha, Qatar, about the effects of heat in cycling, Palfreeman used Chris Froome as an example of an athlete who may theoretically improve using the controversial method.
"Losing two kilos during the day of a mountain stage, Froome needs 47 seconds less to climb the Alpe d'Huez, which is no small thing considering that in 2015, for example, he won the Tour by just 72 seconds," Palfreeman said. "And he can lose two kilos through controlled dehydration, drinking less than certain logic would require."
The three-time winner's Tour weight is reported around 66 to 67 kilograms. Palfreeman says that at 67 kilos, Froome is capable of 6.25 watts per kilo, but if he were to shift two more kilos, that could move up to 6.45 W/kg.
Palfreeman says that athletes can learn to tolerate the feeling that comes with drinking less than what their bodies ask without having it affect their performance. The process is called "training of thermal perception". To eliminate the worry that they could 'bonk' or become dehydrated, Palfreeman explained that you had to misinform cyclists about their hydration status.