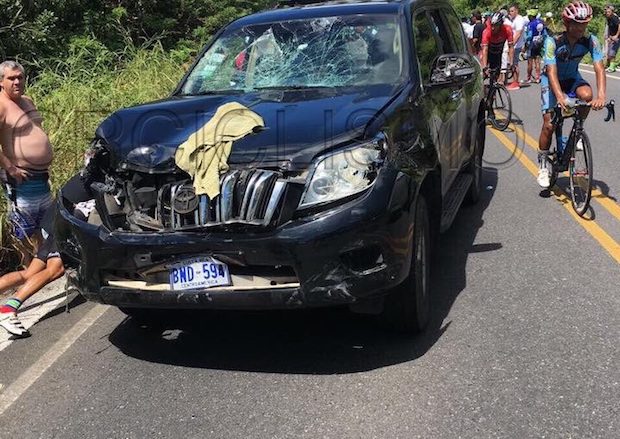 Six cyclists were hospitalised iafter suffering multiple fractures in a head-on collision with a car during Clásica La Anexion Cemex Nicoya, in Costa Rica.
The six riders – Daniel Jara, Fabricio Quirós, Pablo Mudarra, Dylan Castillo, Leonardo Campos and Manuel Larios – were part of a breakaway group when the collision took place with approximately 20km remaining in the final stage.
The cyclists were injured in the head-on crash with a Toyota 4×4 car. They were hospitalised and are said to be in a stable condition.
"They were in the breakaway, and then the car threw them into the air like puppets," said Gilbert Tencio, who was in one of the following cars.
Daniel Jara said that the car had ignored the instructions of motorcycle commissaires shortly before the crash. He suffered a broken leg in the crash.