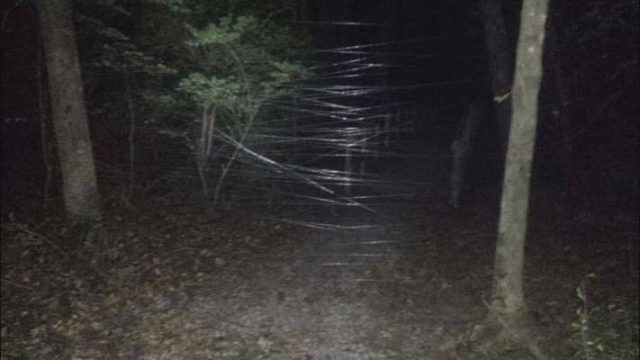 Police in Elizabethtown, Kentucky, are searching for the person behind several dangerous traps on a bike trail.
A cyclist suffered a cut to the face after she ran into fishing line that was stretched across the bike trail that she was riding on at Freeman Lake Park.
The fishing line was found near the Pear Orchard Road entrance to the trail system. City officials said the park closes at 7:30 pm this time of year.
Elizabethtown Police said that extra patrols have been added to the area and trails to look for suspicious activity.