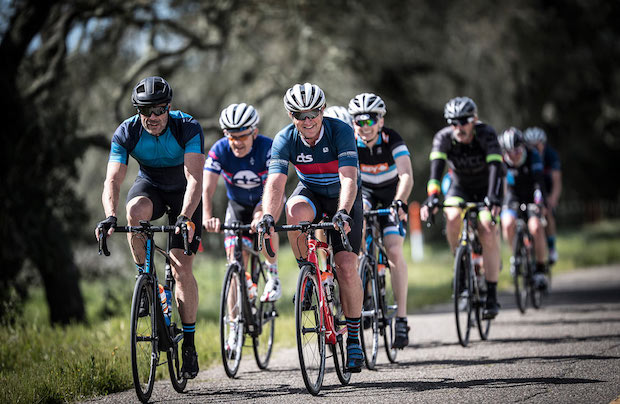 British Cycling warns that the 'privilege' of riding a bike could be banned if people continue to ride irresponsible.
British Cycling CEO Julie Harrington said in an open letter it was "heartening" that the Government had so far protected people's right to ride a bike, but warned that this must not be taken for granted.
"People on bikes were not the only culprits in last weekend's mass dash to the outdoors but, despite strong guidance from ourselves and others, too many chose to ignore the Prime Minister's instructions on social distancing, continuing to ride in groups and meet in cafes for a mid-ride chat.
"This isn't just irresponsible, it is putting people's lives at risk. A repeat of that this weekend risks further Government measures to take away the privilege of riding a bike for all of us and now more than ever, it is not one we can afford to lose."
Chris Boardman added: "For the rest of us, [bikes] are a way to go and get supplies, take essential exercise and, crucially, give us a mental break each day, helping us ensure prolonged isolation is actually sustainable.
"But for bikes to remain a force for good and help us get through this, this is how it's got to work: only ride alone or with people that you live with and stay at least two metres away from anybody that you meet. Do not, under any circumstances, ride in a group.
"As per government instructions, only go out once [to exercise] each day. And finally, be sensible. Only ride on routes that you know well and that are well within your ability."