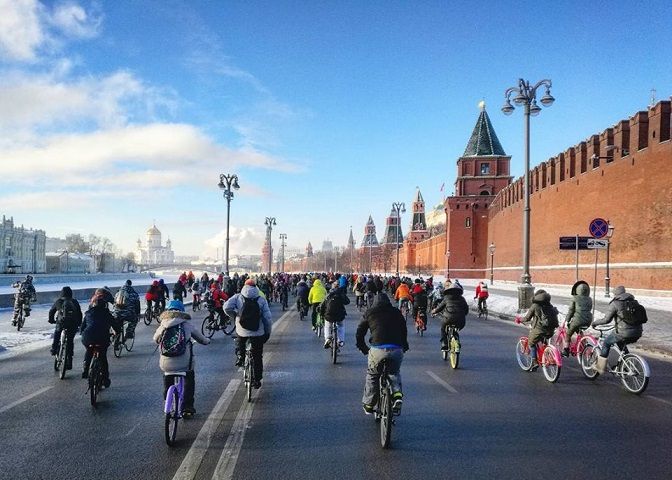 More than 500 people participated in the second winter bicycle parade in Moscow, though the air temperature was minus 28C (-18.4F).
"Despite orange danger level in the capital due to heavy frosts, the organizers decided to hold [the winter bike parade], which gathered a total of over 500 participants," the Moscow Transport Department said in a statement.
The route went along the embankments of the Moskva River from the Kremlin and back. The event is not a sport race: residents and visitors of all ages and of any physical training were invited to take part in it. The average speed of cyclists during the parade did not exceed 14-15 km/hour.
Some people on social media joked about the race, saying that nothing will ever defeat Russia, even the bitter cold.
This is the second winter bike parade held in the Russian capital. The first took place in January 2016 – with much milder temperatures.