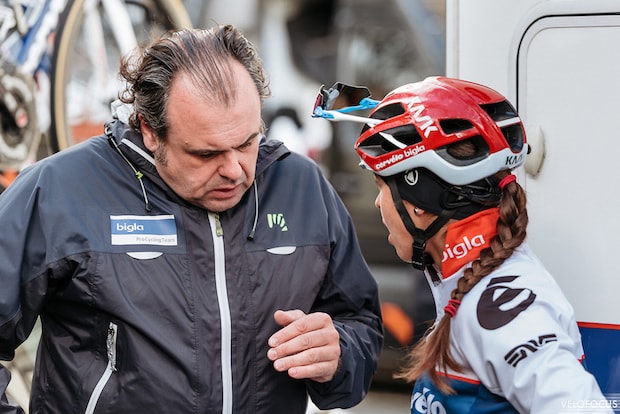 The manager of women's team Cervélo-Bigla is being accused by former riders Iris Slappendel, Carmen Small, Vera Koedooder and Doris Schweizer of conducting a "reign of terror".
Dutch site de Volksrant detailed accounts of incidents in 2015 where riders were insulted, pulled from races for no reason, their medical concerns ignored and diets controlled.
One account alleges team owner Thomas Campana told two 19-year-olds they were only allowed to drink water during a training camp, resulting in one of the riders becoming sick a few days later.
"He also told me not to eat bread any more but I'm Dutch, I always need bread," Slappendel said. "Me and some other riders just joked about it and we ate it anyway.
"I didn't feel like my career depended on Thomas Campana. For other riders it was different. I think the year after it was worse, but I had left the team already.
"This isn't something particular to him, this happens in other teams. Team managers try to interfere with everything even if it is something they don't know anything about."
After she left the team, Iris Slappendel presented 35 pages to the UCI's Ethics Committee with evidence and personal statements from 10 riders.
The UCI would not accept anonymous allegations. Since, a number of riders have identified themselves, but the governing body told Slappendel that the allegations pre-date the new code of ethics and Campana could not be held accountable.