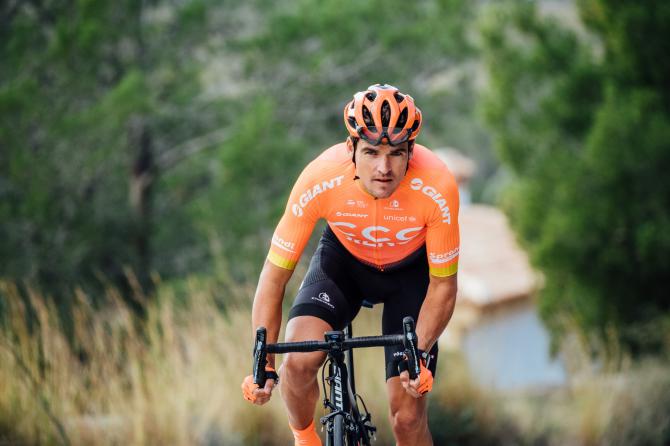 CCC Team will no longer be sponsored by CCC in 2021, Jim Ochowicz confirmed today as the team is getting ready to return to the road.
Reports have revealed that the CCC group suffered a 81 million USD loss in Q1 2020 and plummeting share price. As a result, the business was undertaking a severe cost-cutting exercise that includes a halting of sponsorship contracts.
"We are now less than two months out from our first race back, the Vuelta a Burgos, so we are busy putting our race calendar together and planning our rider roster selections for what will be a busy racing block from the end of July to November," Jim Ochowicz explained.
"Our service course in Belgium will be reopening in mid-June and with most of the European travel restrictions set to ease in the next month, some of our riders will begin altitude training in various parts of Europe. At this stage, we will be covering the full WorldTour schedule with some additional one day and stage races so we will likely be running two to three race programs throughout the four month period. We will be in a position to share our race calendar and key rider goals in the coming weeks as we finalize our plans."
The formation continues with its 2020 goals, it's determined to return to racing as strong as possible and confirms that CCC will stop sponsoring it at the end of 2020.
"Our first priority is returning to the start line and achieving the season goals we set out in December," Ochowicz said. "The racing calendar may be more condensed now, but we are more motivated than ever to achieve the key wins we outlined for 2020; a Monument win, a WorldTour one day win, a WorldTour stage race win, and a stage victory at each of the three Grand Tours. Every race day is an opportunity for our riders and it is clear that strong performances in the early races are going to be instrumental in securing the team's long term future.
"Looking ahead to the 2021 season, CCC will no longer be the title sponsor, so we are now actively looking for a new title sponsor. We are in an unprecedented time, but we are confident there are companies that want to invest in cycling, especially given the global rise in popularity of bike riding in recent months. Under the Continuum Sports ownership and license, we have grown from a US Continental Team in 2007 to one of the biggest WorldTour teams in the peloton in recent years, and we have every intention of continuing under new title sponsorship."