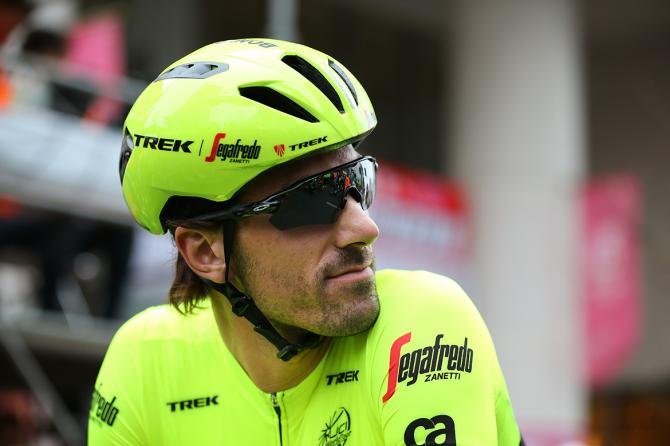 The war of words between Phil Gaimon and Fabian Cancellara takes a new turn as the Swiss rider has invited the American ex-pro to try and beat him in a bike race.
Writing on Twitter, Cancellara invited Gaimon to take part in one of his Chasing Cancellara events in 2018.
"Hi Phil Gaimon, I actually don't know you but I kindly invite you to beat me at one of my eight Chasing Cancellara races, by next year 2018 (sic)".
"You choose the date out of five countries. I am very curious to see how much watts you can push! Start training!" The tweet finished with the hashtag #nomotorneeded.
Gaimon was quick to respond asking, "Are there cookies? Bike rides should have cookies". The former Cannondale rider hosts Phil's Cookie Fondo in October.
The invitation came after Cancellara's lawyers said that they were demanding an apology from Gaimon and asked his book Draft Animals to be taken off the shelves.
In that publication Gaimon had expressed an opinion about alleged motor use by Cancellara in the 2010 spring Classics, suggesting that Cancellara may have used such a device.