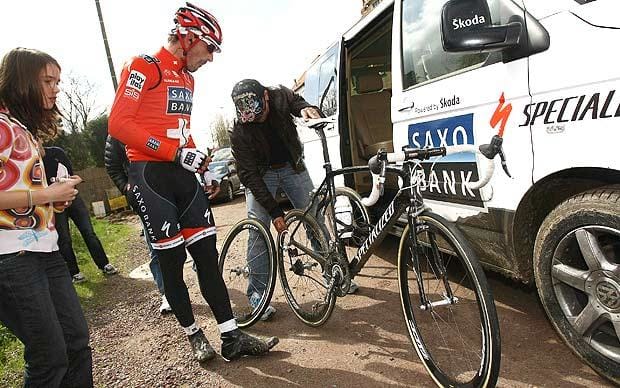 After controversy arose over motor cheating allegations, Fabian Cancellara has responded through his lawyers demanding Phil Gaimon pull his book off the shelves and apologize.
"I dismissed it until I heard his former teammates talk about certain events where Cancellara had his own mechanic, his bike was kept separate from everyone else's, and he rode away from a 'who's who' of dopers," Gaimon wrote in Draft Animals.
"When you watch the footage, his accelerations don't look natural at all, like he's having trouble staying on the top of the pedals. That fucker probably did have a motor."
According to Het Nieuswsblad, Cancellara's lawyers have demanded the book's sales are immediately halted.
They have contacted the publishers of the book and ordered them to cease selling it. "In addition, we also want Gaimon to publicly apologize," says Cancellara's manager Armin Meier.
The allegation caught the UCI's attention last Thursday.
"We can't rule out opening an investigation if new elements come into our possession," a UCI spokesman said.
"We need to know exactly what is behind this. Of course, I heard all the rumors, like everybody, and I just want to know exactly. So we will investigate, that is our job," UCI president David Lappartient said.