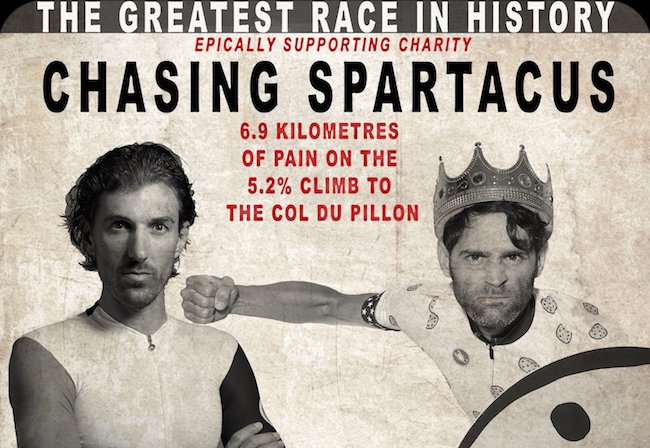 In the outcome to an allegation of motor doping, Phil Gaimon has defeated Fabian Cancellara this weekend at the Chasing Cancellara fondo.
Animosity between the two retired riders developed after Gaimon wrote that Cancellara may have used a motor in his bike during the 2010 Classics campaign in his book Draft Animals.
In November, Cancellara invited Gaimon to race at one of his "Chasing Cancellara" events, before laying down the challenge once more in an interview with Gazzetta dello Sport, which Gaimon decided to accept.
Chasing Cancellara is a 90km ride with 2,700 metres of vertical gain beginning in the Swiss town of Aigle. The two riders cruised round the course and only race one climb: the Col du Pillon – 6.9km with an average gradient of 5.2 per cent.
"I'd estimate I was going at 80% at the start and Fabian was just sitting on my wheel", Gaimon said about the start of the climb.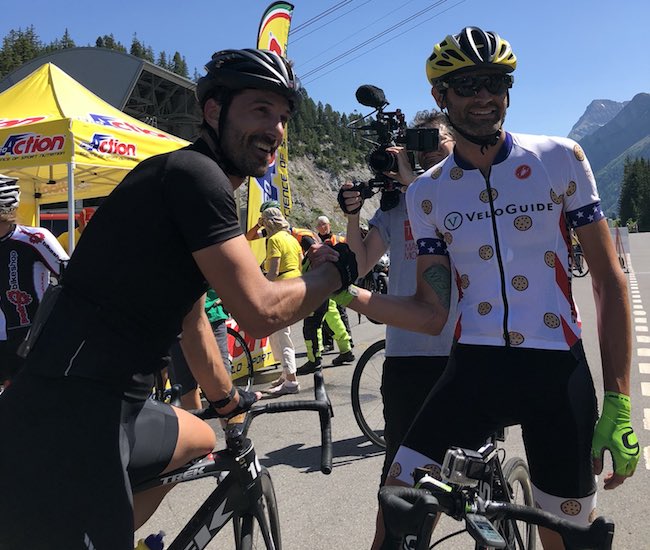 "I gave it everything right there," said Gaimon about the moment he attacked Cancellara when the gradient kicked up. "He cracked pretty quickly. He showed that he's a retired pro just like he said he was."
"He was laughing and smiling. You could tell he really didn't care that he lost."