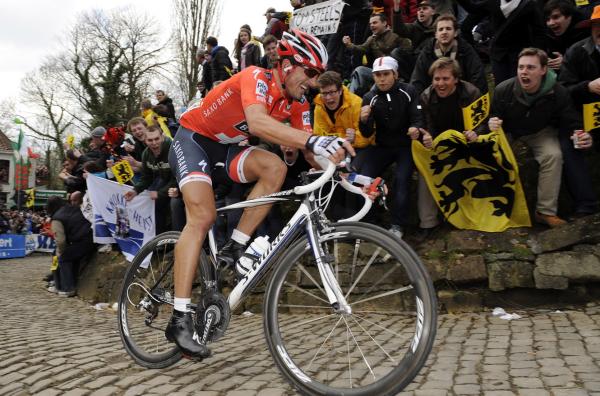 The first incident to fuel significant suspicion over motorised doping in cycling came during the 2010 Tour of Flanders, when Fabian Cancellara executed a cyclocross-style mid-course bike swap at a key moment in the race and later accelerated away from Tom Boonen with seeming ease.
Cancellara was accused of mechanical doping after an Italian film released on YouTube claimed to show how the Swiss rider used a battery-powered motor.
Cancellara has repeatedly denied ever using so-called mechanical doping.
However, in his new autobiography Draft Animals, former Cannondale rider Phil Gaimon accuses Fabian Cancellara of using a hidden motor in his bike.
"I dismissed it until I heard his former teammates talk about certain events where Cancellara had his own mechanic, his bike was kept separate from everyone else's, and he rode away from a "who's who" of dopers," Gaimon writes in his book.
"When you watch the footage, his accelerations don't look natural at all, like he's having trouble staying on the top of the pedals. That fucker probably did have a motor," the book extract reads.