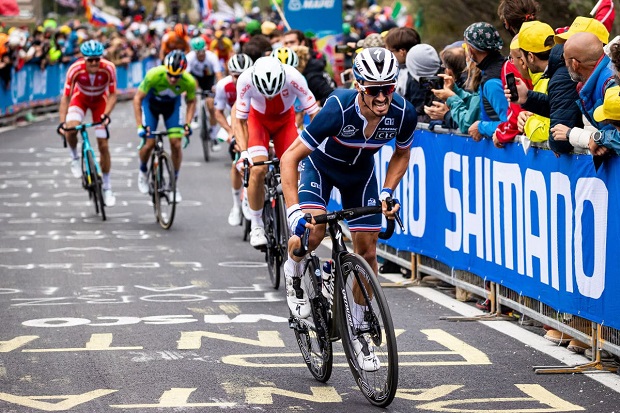 The UCI has updated its coronavirus protocol in the run-up to the start of the road season and there will be no compulsory vaccination for UCI competitions.
The updated protocol will apply to all road races included in the international calendar: From the WorldTour and World Championships to competitions in the .1 and .2 categories. The protocol was drawn up by a team led by the medical director of the UCI, Professor Xavier Bigard, and consists of a delegation of riders, teams, team doctors and race organisers.
The new version is broadly in line with the 2021 health protocol and emphasises national regulations, vaccination levels and individual prevention measures.
"For 2022, the UCI and its partners in the steering committee emphasise the fact that where national laws in the host country of an event are more stringent than UCI rules, the laws of that country take precedence."
"However, if the national laws are less strict, the UCI rules apply. Teams are encouraged to ensure that as many riders in the peloton as possible are vaccinated, and the third dose of the vaccine is strongly recommended," the UCI said.
There will be no compulsory vaccination for UCI competitions. If you want to be part of team bubbles in the one-day races and multi-day races of less than seven stages, you must either be fully vaccinated or have a negative PCR test less than two days old. For team bubbles in multi-day races of seven stages or more, a negative PCR test less than two days old is required, whether or not the person has been vaccinated.
Interim PCR tests will be conducted during the Grand Tours. The rules apply not only to the riders, but also to UCI personnel, commissaires, anti-doping officials, the medical team, organisers and journalists. In addition, rules such as the obligation to wear a face mask, keep sufficient distance and wash hands regularly still apply.