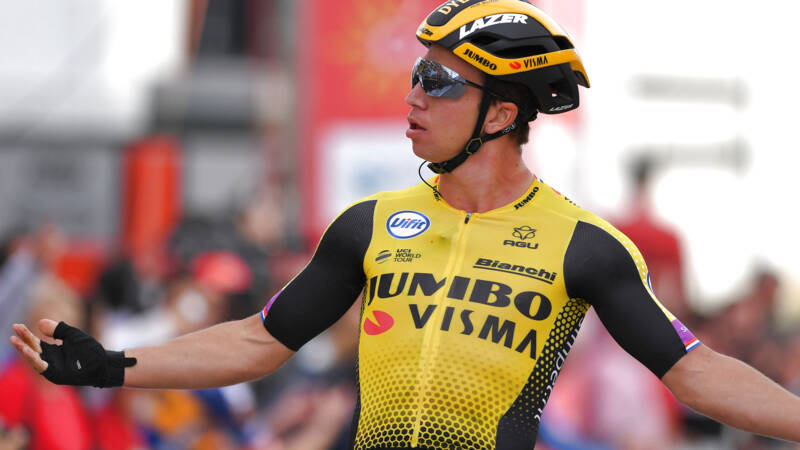 After six years, Dylan Groenewegen will leave Team Jumbo-Visma and will join BikeExchange in 2022.
The Dutch sprinter recently informed the team that he had received an attractive sportive offer from the Australian team for next season. In order not to impede the sporting development of the rider who helped shape the success of Jumbo-Visma with his sprint victory on the Champs-Elysées, general director Richard Plugge agreed with Groenewegen to dissolve the contract.
"Dylan's desire to ride the biggest races is very understandable", says Plugge. "We have always had an excellent relationship. That is why we decided to cooperate with his wish for a transfer. On the other hand, it's a pity because Dylan is a great rider and a great man. I sincerely hope that he will be successful again on the highest podium."
Groenewegen leaves the team where he achieved more than fifty victories with mixed feelings.
"Team Jumbo-Visma is perhaps the best team in the world at the moment. The only reason I'm leaving is the sporting perspective", says the 28-year-old rider. "I might miss the Dutch people around me and the Dutch mentality, but this opportunity was too good to pass up. I'm glad we quickly got out of it with both teams. We did so in a good and friendly way."
The sudden farewell gives Merijn Zeeman, the sportive director at Team Jumbo-Visma, conflicting feelings.
"It is with a heavy heart that I see Dylan leave. However, I understand that he sees more sporting opportunities with his new team. That is why I wholeheartedly grant Dylan this transfer. We have experienced an unforgettable journey together. Dylan will always hold a special place in my heart, and I want to wish him all the luck and success."
The Dutch World Tour formation will settle the departure of the four-time stage winner in the Tour de France internally.
"With Olav Kooij and David Dekker, among others, we have young sprinters knocking on the door. Now Dylan is leaving, they will have other opportunities, and that will be good for their development", Zeeman concludes.