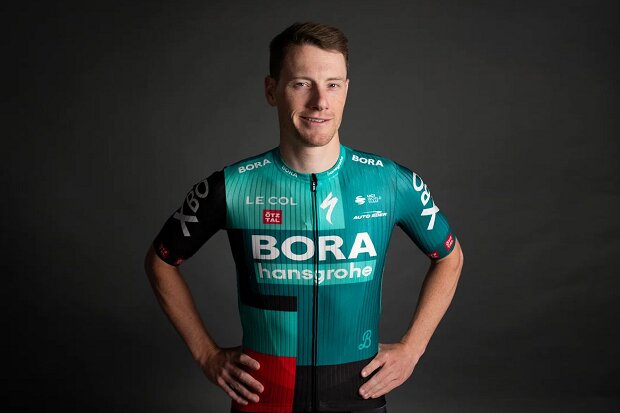 Sam Bennett is back this year with Bora-hansgrohe, after a two-year adventure with Quick-Step.
The Irish rider looks back on his time with the Quick-Step squad with mixed feelings. He was initially very successful for the Belgian formation, with his two stage victories and the green jersey in the Tour de France of 2020 as a sporting highlight.
However, after a persistent knee injury, contract problems and tensions with team boss Patrick Lefevere, Bennett left Quick-Step through the back-door.
Even if Lefevere sought the confrontation with Bennett in the media, the Irish sprinter kept a low profile.
"My focus is on my new team", says the sprinter. "I understand there are questions, but I'm sorry. I can't talk about it."
"You know, it's motivating when you're really wanted in a team. You want to be in a team where you are wanted. If you're in a team and they don't really want you, then that's not a nice environment. So, I felt very welcomed here. It was nice. Especially when I came back, it felt like I was coming home.
"Everything was right, and the moment was right," Bennett says. "It was a no brainer. It really appealed to me. I knew I was settling back into a place where I can be successful. That's what I really needed, and I wanted. And once I have the opportunities and a clear run, I know that I will be able to really have a good go at these targets."
Bennett prefers to look ahead to the new season as he hopes to finally put all the misery behind him, now that he is racing again for Bora-hansgrohe.
"I've been successful before and I will be again. That's what I keep telling myself. And to be honest, okay, it wasn't a mental break, there were some hard times, but I'll come back, and I will be strong again."