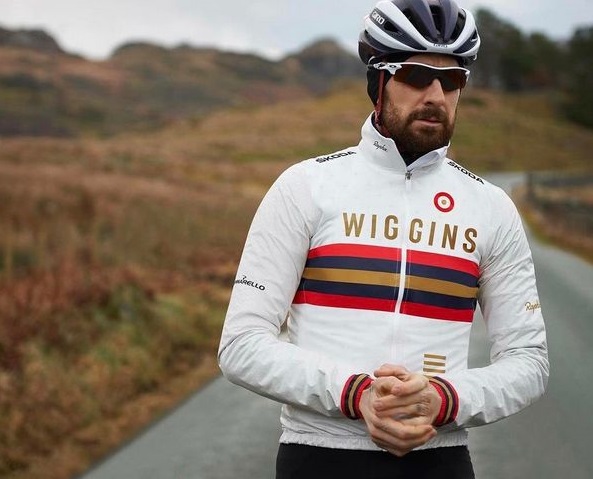 (AFP) – Bradley Wiggins said he and his family had been subjected to "living hell" after UK Anti-Doping said on Wednesday it would not be charging him over a mystery package he received in 2011.
Wiggins, the first British winner of the Tour de France, also warned he would consider his legal options after UKAD did not issue an "unqualified finding of innocence".
A 14-month inquiry was launched in September 2016 after British newspaper the Daily Mail reported a mystery package meant for the now-retired Wiggins had been delivered to Team Sky during a 2011 race in France.
It was subsequently alleged the package contained a banned corticosteroid but Wiggins's then doctor, Richard Freeman, insisted it was the decongestant fluimucil, a legal substance.
Freeman revealed he had lost a lone written record confirming this when his laptop was stolen while he was on holiday.
"This period of time has been a living hell for me and my family," Wiggins said on Twitter. "At times it has felt like nothing less than a malicious witch hunt," added the five-time Olympic gold medallist.
Wiggins, Sky and British Cycling were all told they would not face any charges for wrongdoing after UKAD said they had been hampered by a lack of "contemporaneous evidence".
Wiggins, the 2012 Tour winner, said he had been "hounded", as he responded to UKAD's announcement in a lengthy tweeted statement.
"It is the worst possible thing for any professional sportsperson, especially when it is without any solid factual basis and you know the allegation to be categorically untrue," wrote Wiggins.
He said he had remained silent for so long because he did not want to "undermine" an ongoing investigation.
Wiggins also said he had been subjected to "widespread and unfounded speculation in the press" that saw him "hounded" as pundits and fellow riders "waded in without knowing all the facts".
Following UKAD's inconclusive verdict, a clearly angry Wiggins said: "No evidence exists to prove a case against me and in all other circumstances this would be an unqualified finding of innocence.
"The amount of time it has taken to come to today's conclusion has caused serious personal damage, especially as the investigation seems to be predicated on a news headline rather than real, solid information."
Meanwhile, Wiggins defended the much-criticised Freeman as "a very good physician".
Nevertheless, Wiggins also wrote: "Had the infrastructure for precise record-keeping been in place this investigation would have never started."
Wiggins, who retired after the Rio Olympics last year, thanked all those "who have stood by me and my family while this dark cloud has been over us".
Earlier, UKAD said that despite conducting interviews with 37 current and former staff at both British Cycling and Team Sky, it had been unable to prove or disprove Freeman's claims.
It added the investigation would now be closed unless new evidence came to light.
"Our investigation was hampered by a lack of accurate medical records being available at British Cycling," UKAD chief executive Nicole Sapstead said.
"This is a serious concern… In this case the matter was further complicated by the cross over between personnel at British Cycling and Team Sky."
Team Sky responded to UKAD's announcement by saying: "We are pleased that UK Anti-Doping have concluded their investigation and that they will not be taking any further action.
"We have always maintained that there was no wrongdoing and we have co-operated fully with UK Anti-Doping over the last year."
British Cycling chief executive Julie Harrington accepted there had been a "blurring of the boundaries" between the governing body and Sky which "led to some failings in the way processes and people were managed".
She said that no-one was now simultaneously employed by both organisations and they each had their own procedures for managing medical records.