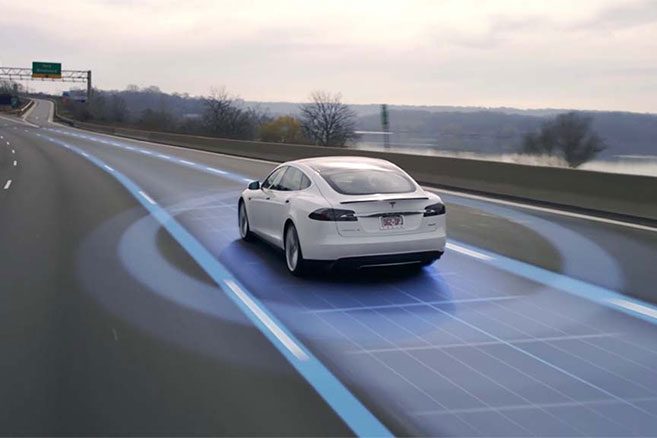 An 80-year-old man has died in County Durham, England, after being struck by a Tesla Model S.
The cyclist, an 80-year-old man, was riding south on the A177 when he was struck by a blue Tesla Model S 90D, police said.
He was airlifted to a nearby hospital, where he later died. Initial news reports did not indicate if the driver faces any charges, although police are reportedly seeking eyewitnesses to the crash.
While not a fully self-driving vehicle, the Model S has an autopilot feature that allows the car to steer itself in certain circumstances.
Tesla's Autopilot suite of features includes automatic braking and collision warnings as standard, and can be upgraded to automatically change lanes, maintain speed and park.
It's unclear if the driver had applied the autonomous technology at the time of the collision.