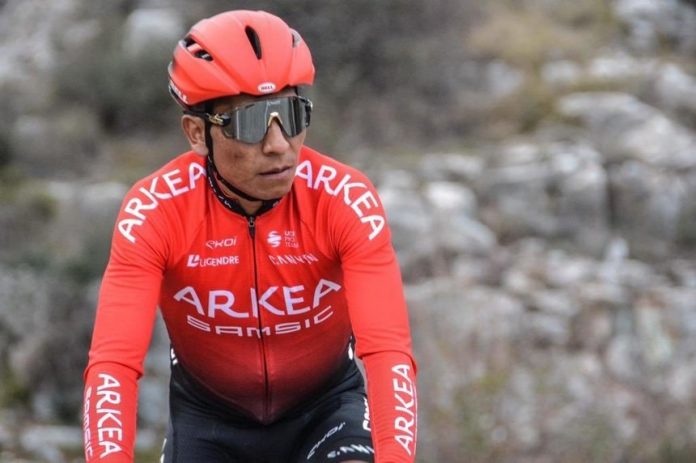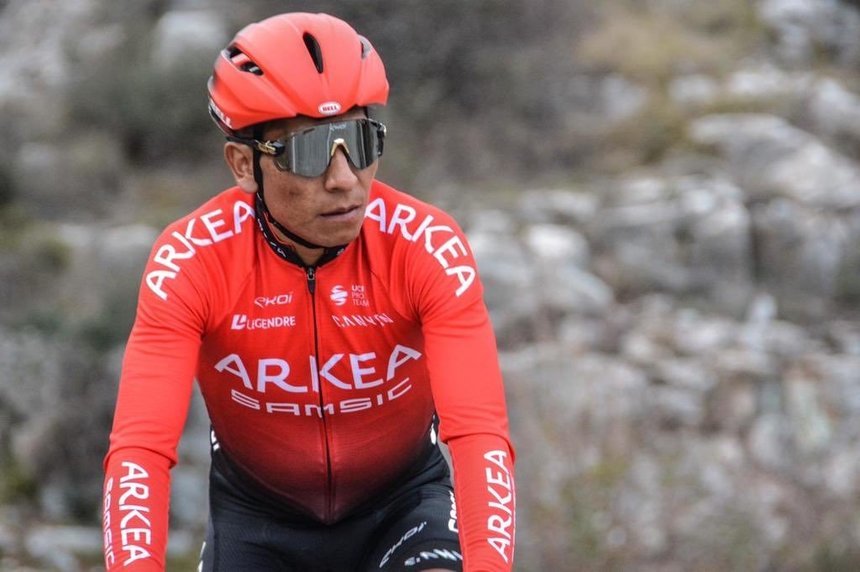 Nairo Quintana is still recovering from a serious knee injury in Colombia, but the Arkéa-Samsic rider is not rushed by his Arkea-Samsic team.
"We just have to be a little patient. It is important not to rush anything", manager Emmanuel Hubert says.
Quintana was operated on his left knee at the end of October. This was the result of an accident during summer in Colombia, when he was hit by a car during training. However, he raced the Tour de France with a fracture in the kneecap.
After the operation, Colombian sports doctor Gustavo Castro spoke of a healing process of four to eight months. Hubert thinks the Colombian will be able to race again in February. "Why not at the end of February? His rehab appears to be going very well. He now cycles a bit on the exercise bike. Fifteen minutes, maximum thirty minutes. "
Hubert expects Quintana to be able to train outside again early next year. The winner of the Giro d'Italia (2014) and Vuelta a Espana (2016) should have started his 2021 season at the Tour Colombia, but this race in February was canceled due to the corona pandemic.
However, Quintana's biggest problem is not the injury but the preliminary investigation into possible doping. The Quintana brothers are free to race pending further investigation. Authorities are currently not releasing anything about the case, leaving Hubert still in the dark.
Hubert: "I don't have any new information. We are dealing with a preliminary investigation and that means that I have no insight into any evidence. Of course I am concerned, it is not a very pleasant situation. I hope this case will end soon, that's the best for everyone. I still stand behind Nairo. I still believe him. They must now come up with proof. "