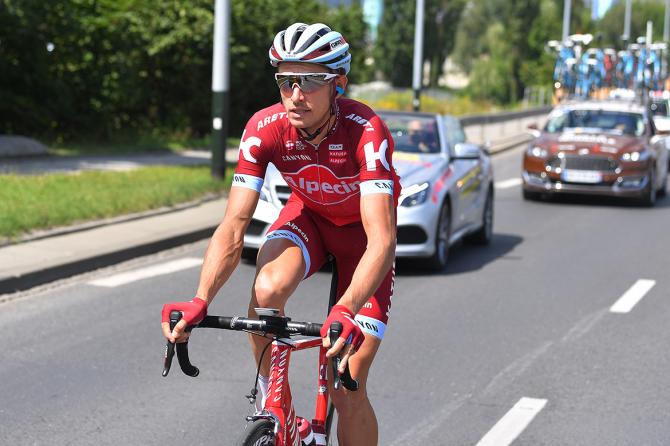 Maxim Belkov will not take any action after being informed that the spectator who pushed him into a ditch during stage 12 of the Vuelta a Espana suffers from mental health issues.
The Katusha-Alpecin rider was shoved off his bike and over a barrier by a fan who ran out from the side of a narrow road on the final climb on Thursday.
Belkov was able to continue the race and stated at the end of the stage: "At one kilometre from the KOM I was alone, just dropped.
"Then from the side of the road a guy in a red t-shirt showed up and threw me, like in rugby, from my bike, over the fence with my face right into the ditch. He came full gas [at me], we cannot let this go like this."
The Russian has opted against taking any action after the incident was investigated.
"Through the Vuelta organisers I have received more details from the Guardia Civil about the incident that occurred yesterday on the Puerto del Torcal, when a fan pushed me into the ditch." Belkov said in a statement.
"Apparently, the man suffers from a mental disability. For me this is more than enough reason not to undertake any further action against him.
"I am healthy and not injured, but it could have ended worse. Cycling is a very accessible sport.
"We need to keep it this way. I just hope that this incident will open the eyes of many fans. Please never touch the riders in the race, don't run alongside us and make sure to always properly supervise anyone under your care."