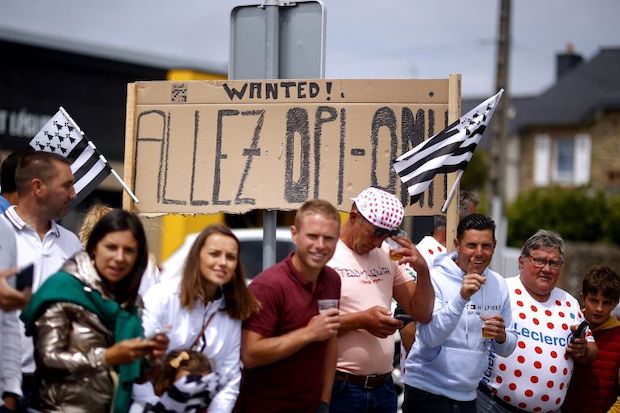 The spectator who caused a mass crash of riders on the opening day of the Tour de France has been arrested, a source close to the investigation said on Wednesday.
The spectator is accused of involuntarily causing injury and putting the life of others at risk.
"The woman has been formally identified and she was taken into custody a few minutes ago," the source told AFP after the state prosecutor for the city of Brest in Normandy, Camille Miansoni, said "a suspect is in custody".
On Saturday, Tony Martin was sent tumbling when he rode straight into a cardboard sign being held out by a fan looking the other way at a television camera, creating chaos with 47 kilometres left of the stage.
The crash held up the race for five minutes while bikes and bodies were untangled.