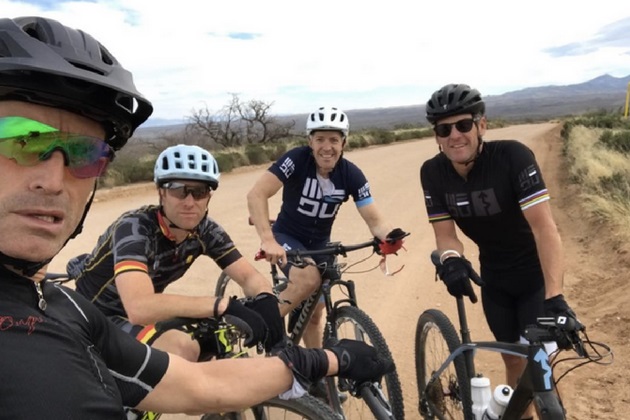 Lance Armstrong, George Hincapie, Christian Vande Velde, and Dylan Casey reunited as teammates for the  the 24 Hours in the Old Pueblo mountain bike race and finished third.
Riding in the four-man relay category, the former teammates at the US Postal Service team were given a flying start by Armstrong, who set the team's fastest lap of the race. However, Armstrong also set the team's slowest lap of the race midway through the night.
Armstrong, Hincapie, Vande Velde and Casey were beaten by the "Nine Inch Males" team (Kalan Beisel, Kyle Trudeau, Nick Gould, Brand Aven), who rode 24 laps over the course of the 24 hour race.
The race for second place was much closer, Armstrong's team just missing out on overtaking the second-placed "Stan's No Lube" team (Evan Boone, Nash Dory, Collin DiMattio, Avery Baltunis) by three seconds.