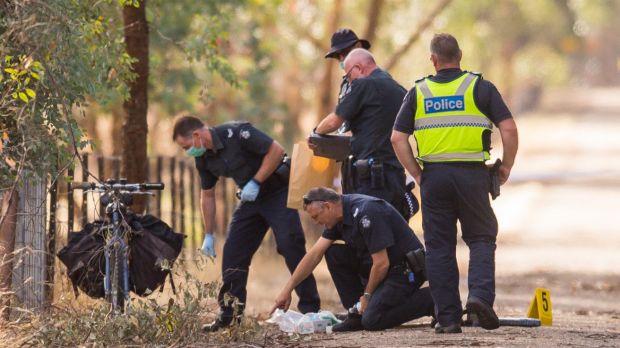 A 72-year-old cyclist has been shot multiple times in a random attack on a tourist trail in broad daylight. At least one bullet hit him in the head and others hit his chest, but he survived the attack.
Kelvin Tennant, 72, of Ringwood, in Melbourne's east, was about an hour into a bike ride on the Myrtleford-Everton rail trail on Saturday when he saw a dark-coloured car and some people moving towards him from behind a bush.
Then a volley of shots were fired, knocking him to the ground. He was later found by people walking on the track.
Detective Senior Constable Matt Prestage said he was fortunate to live.
"He's extremely lucky, particularly being shot in the head," he said. "It fractured his skull but didn't penetrate his brain. He's in a serious but stable condition and is undergoing further surgery today."
The details leading up to the incident remain unclear, with police relying on a vague description of the shooter as a man in a dark-coloured sedan who had a "small firearm".
Detective Senior Constable Elise Douglas told media on Sunday that the incident appeared to have been unprovoked, and Mr Tennant did not know his attacker.