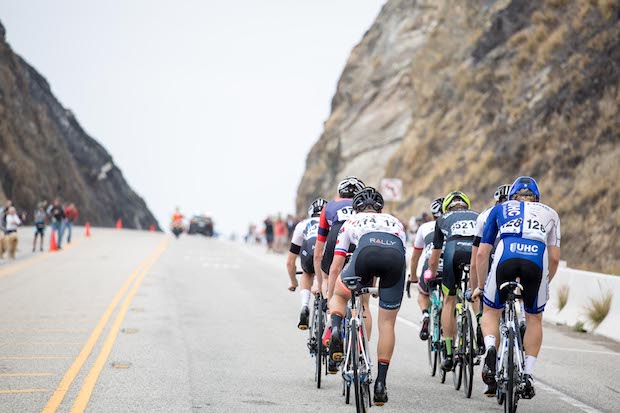 The Amgen Tour of California unveiled the host cities for its 2018 event, which will follow a south-to-north route beginning with a first stage on May 13 in Long Beach.
The 13th edition was announced Thursday morning, with the 600-plus-mile men's event and the estimated 150-mile women's race ending May 19 in Sacramento.
The men's race kicks off with a stage around Long Beach. From there, it will travel north through areas such as Santa Barbara County, Monterey County, San Jose, and South Lake Tahoe.
The Santa Barbara County stage will finish atop the Gibraltar Road climb, while the South Lake Tahoe stage ends at 6,500 feet above sea level.
The women's race, shortened by one day to three days, will begin Thursday, May 17, with a road stage beginning and ending in Elk Grove. A road race in the Lake Tahoe region will be followed by the concluding route the same as in previous years near the state Capitol.
Men's race
Stage 1: May 13, Long Beach
Stage 2: May 14, Ventura to Santa Barbara County (Gibraltar Road)
Stage 3: May 15, King City to Monterey County (Mazda Raceway Laguna Seca)
Stage 4: May 16, San Jose time trial
Stage 5: May 17, Stockton to Elk Grove
Stage 6: May 18, Folsom to South Lake Tahoe
Stage 7: May 19, Sacramento
Women's race
Stage 1: May 17, Elk Grove
Stage 2: May 18, South Lake Tahoe
Stage 3: May 19, Sacramento