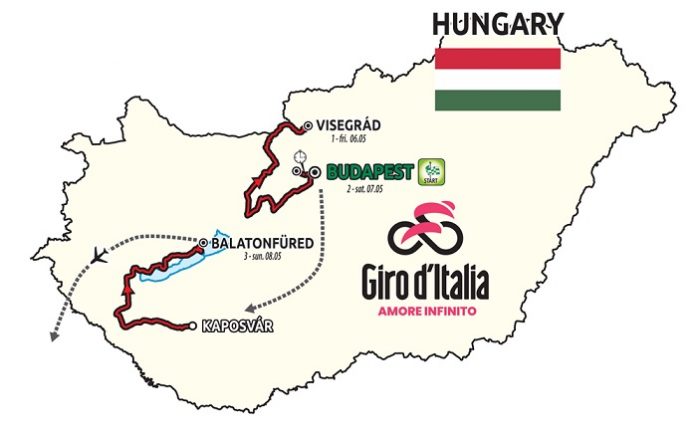 The 2022 Giro d'Italia will officially start in Hungary. It should have happened in 2020, but the corona crisis postponed the Grande Partenza in Budapest for two years.
Now the exact route of the three Hungarian stages has been presented, including an individual time trial on the second day in Budapest.
The first stage on Friday 6 May, will start in the Hungarian capital. The finish is after 195 kilometres on a hill summit in Visegrád.
The second day on Saturday 7 May, there will be an individual time trial of 9.2 kilometres through Budapest. In the original plans for 2020, the Giro would have started with a time trial.
Stage three on Sunday 8 May in Hungary takes the peloton over 201 kilometres from Kaposvár to Balatonfüred. This stage is made for the sprinters.
The riders will then transfer to Italy and, on Monday 9, the Corsa Rosa will observe its first rest day.

Next week, Giro d'Italia organiser RCS will announce the route for the 2022 edition. The sprint stages will be presented on Monday, followed by the hilly stages on Tuesday and the mountain stages on Wednesday.