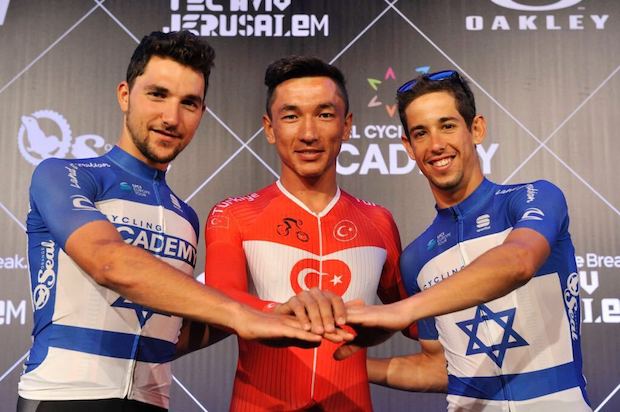 Israel Cycling Academy confirmed that Turkish time trial national Ahmet Örken, the only Muslim on the roster, had been released after the rider requested to be let go.
The rider's family was under political pressure following recent events in the Middle East and the decision of US president Donald Trump to recognize Jerusalem as Israel's capital city.
"My family in Konya – especially my mother and brother – have found themselves in a dire situation," the rider explained in the press statement. "While I am thankful to be a professional cyclist, I am a dedicated son and brother first and foremost. I remain deeply thankful to the team, I have been treated like family from the very beginning. This was a unique opportunity for me both on and off the bike. I will continue to cheer for this program moving forward, both on and off the bike."
General manager Ran Margaliot travelled to Konya, asking Örken to reconsider. After what it said was 'intensive discussions' with he and his family, the rider said that he would take some time to weigh things up. However he later told the team that he wanted to be released.
"This is heartbreaking for all of us," said Ran Margaliot. "Ahmet is a great athlete and a great person. He joined our program with a vision and commitment to putting sport—and with it, peace—above politics. It was a brave decision and one that was received with widespread support and approval among the Israeli and Turkish people."