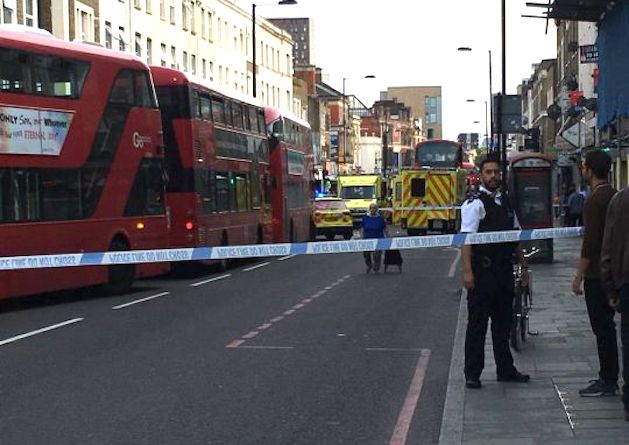 A man has been arrested after a woman was left with critical injuries following a collision with a hit-and-run cyclist.
The 56-year-old, from Dalston in England, was crossing a street during peak-hour traffic when the incident occurred. She reportedly sustained life-threatening injuries.
Scotland Yard said the cyclist, a man, initially stopped after falling off his bike, but quickly fled the scene.
The bicycle, a Specialized electric-assisted mountain bike, was later found abandoned in Approach Close in Stoke Newington, north-east London, but no arrests have been made.
Caleb Graba (30), whose office is located next to where the incident occurred, said, "My colleague went to the back of the office and got a towel so the lady could rest her head. She was bleeding from her mouth and was motionless.
"The guy who caused the accident was on the floor and was a bit dazed for a couple of minutes," he added. "Even though he was bleeding from the head, instead of waiting for the police to come back, he ran off."
The suspect was arrested for allegedly causing bodily harm under Section 35 of the Offence Against Person Act, which covers incidents of injuring persons by "furious driving".