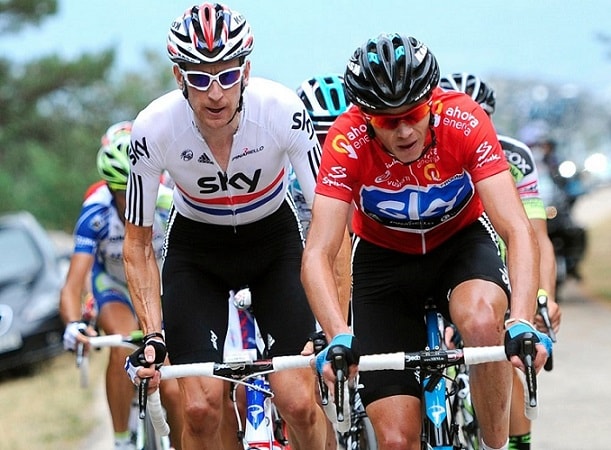 Bradley Wiggins' wife has apologised after describing Chris Froome as a 'slithering reptile' and accusing Team Sky of sacrificing her husband to protect their star rider.
Cath Wiggins posted an explosive message on Facebook and referred to a "conspiracy theory" after Froome returned an Adverse Analytical Finding at the Vuelta a Espana.
Her post could not be seen by the public. but one of her Facebook friends took a screenshot which got passed around on social media.
"I am going to be sick," she said. "Nothing in the news. If I was given to conspiracy theory I'd allege they'd thrown my boy under the bus on purpose to cover for this slithering reptile."
Later she apologised, saying: "Sorry everyone for my emotional comments and insults. Too much stress got the better of me. Heat of the moment thing and certainly not my intent to fan the flames."
Froome and Wiggins have long had a fractious relationship stretching back to their days as team-mates and a power struggle which developed between Team Sky's two most prominent riders.