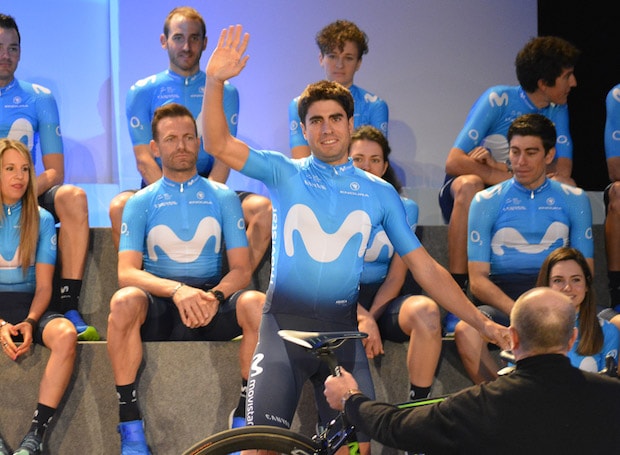 At Movistar's team launch, Mikel Landa recognised Valverde and Quintana as team leaders for the Tour de France but admited that he has a sense of unfinished business.
"I'm very happy to arrive in a new team, to be received well and to be going to the Tour," Landa said. "The rivals of the upcoming Giro are scary and the route has a lot of flat time trial kilometres and few uphill finishes, which makes it bad for me.
"So we have chosen that I will go to the Tour, which will be a war. There will be a route with many surprises and it will be a very open race."
"To have three riders with whom you can win the race is a great advantage," Landa commented. "On my side, I have already confirmed that I can be the leader and have people working for me."
"Before my objective was the Giro, but now it's the Tour. After last season, when I was fourth at only one second from third and without playing all my cards, I can see that it is my race. I am very motivated to come back."
"The three of us will form a great force and we will be able to play many cards in the race," he explained. "Also, to have a strong team that can compete against Sky, it will be good to join forces.
"The two of them will be more leaders at the start because they have more time here and have shown to be stronger. But then it will be the road to unveil who will need more support to fight for the General Classification."