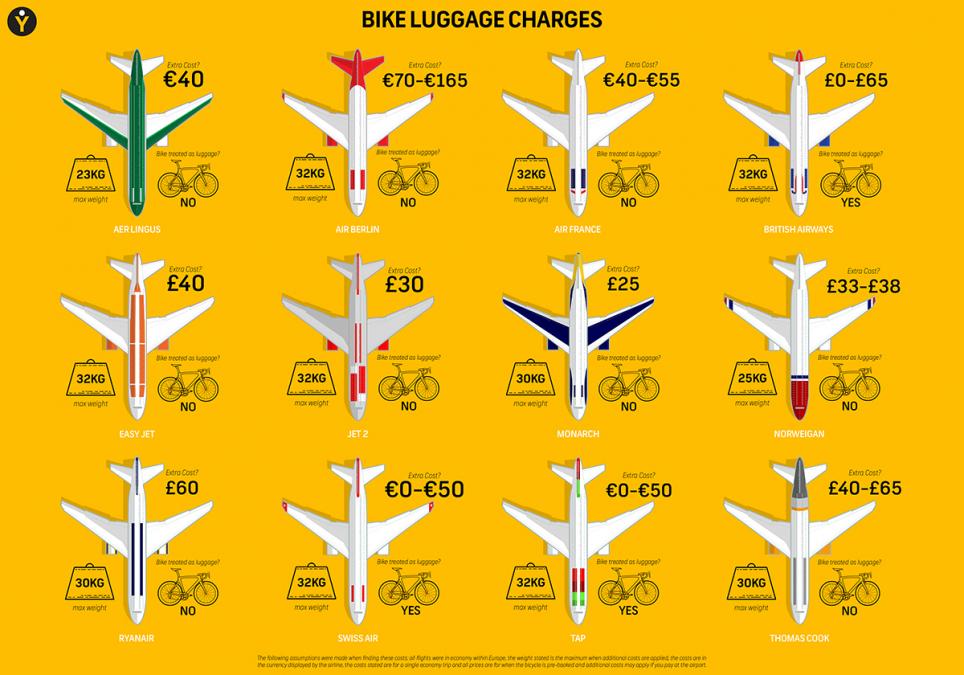 Bikes are big and so when you fly with your bicycle, that one geometric fact means that airline companies are likely going to charge you extra.
Yellow Jersey insurance has created a series of easily understandable infographics that'll help riders choose the best airline for transporting their bike when travelling abroad.
The infographic highlights the airlines frequently used by cyclists when travelling to popular cycling destinations. It outlines what the weight allowance is for a bicycle and what extra charges should be expected if travelling in economy class.