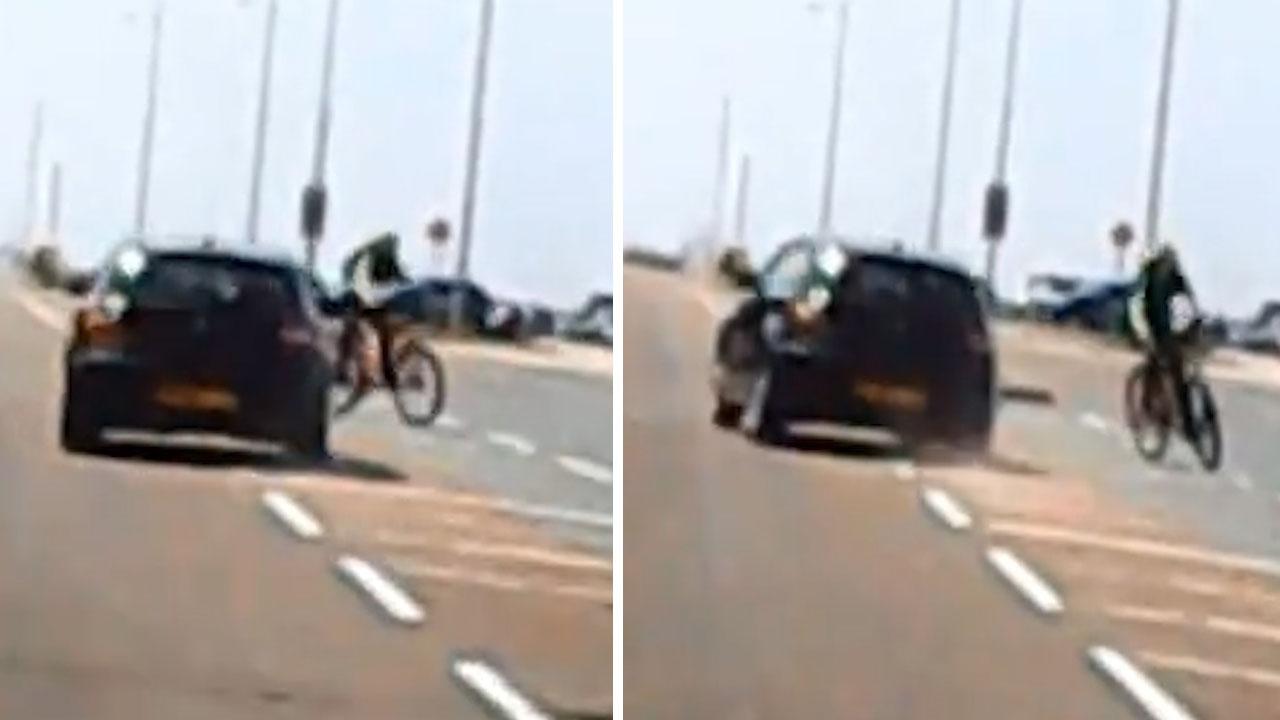 This is the shocking moment a car intentionally veers towards a teenage cyclist on a busy motorway in New Brighton.
The driver appears to intentionally move his car into the path of 15-year-old Leon Lowe as he cycled to his friend's house. Witnesses said the driver of the car then launched a tirade of abuse at the wife of the driver who captured the footage, calling her a 'fat cow' and threatening to knock her out as she took pictures of him.
We don't post dash cam clips on this page usually but we were sent this today and thought, as it is such a dangerous and reckless example of driving, we needed to share it. Kings Parade in New Brighton approx 2.30pm today. The car in front, reg PK56 LJZ, drives straight at a young lad on a bicycle. Admittedly the lad on the bike is clearly on the wrong side of the road but what the driver did was downright dangerous and he needs taking off the road!

Sound muted due to bad language!

Posted by Wirral Parking Idiots on Wednesday, June 6, 2018
The driver who caught the footage said: 'I couldn't believe what I was seeing. I saw the lad on his bike on the wrong side of the road and thought he was the dangerous one but he did make a move to get back on his side as the car went for him.
'The driver threatened my wife as well shortly after when she took photos of him, lovely individual! He said he'd knock her out if she kept taking them and kept calling her a fat cow!'