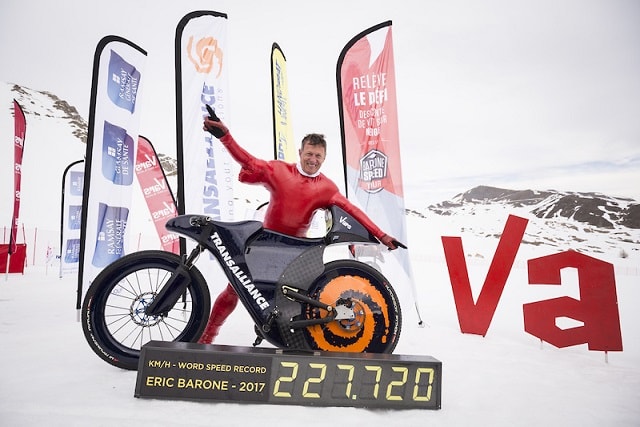 On March, 18th 2017 at 7:40am, Éric Barone has beaten his own world speed record with a mountain bike on the speed snow track of Vars, France.
After 2 years of a challenging project, Barone reached 227,720 Km/h (141.498 mph) despite high instabilities on the fastest part of the run, which forced the Frenchman to go beyond his limits.
Barone used a modified full-suspesion mountain bike, using carbon shells to increase the bike's aerodynamics, as well as a specially-made suit and aero head cover.