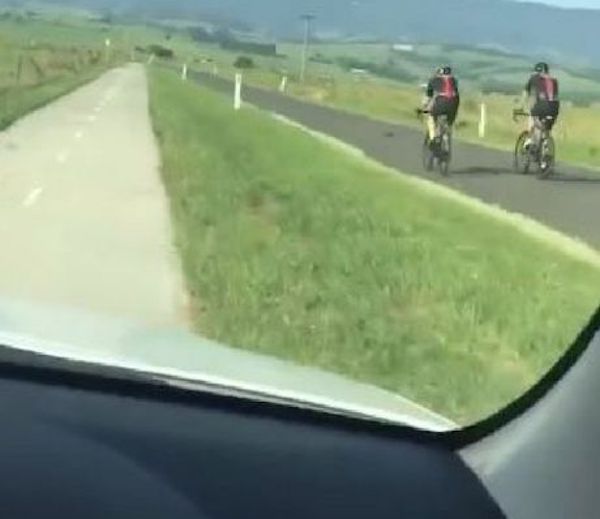 A driver from Australia has divided opinion online after overtaking two cyclists by swerving on to the bike path and hurling abuse at the riders who were spread out across the road.
As he passed the cyclists, the driver shouted: "'What's the point of us spending this money if you're not going to use it, you f*cking d*ckheads?"
One of the cyclists yells back, telling the driver to "pull over so I can have a chat". But the angry driver wasn't interested in talking, screaming "F**k off, f***ing idiot … use the bike track" before speeding away.