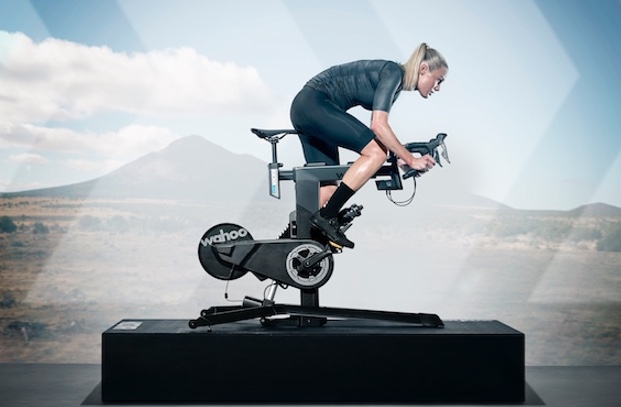 Wahoo's portfolio is expanding with the announcement of the Kickr Bike, which it claims is "the first smart bike built on the world's leading indoor training ecosystems".
It's fully customizable for fit with a mostly aluminum frame that can be adjusted for overall height, saddle height and setback, and handlebar height, and there are five effective crankarms lengths on tap as well.
The Kickr Bike uses wholly standard bicycle bits so you can feel free to install the handlebar, stem, and saddle of your choosing.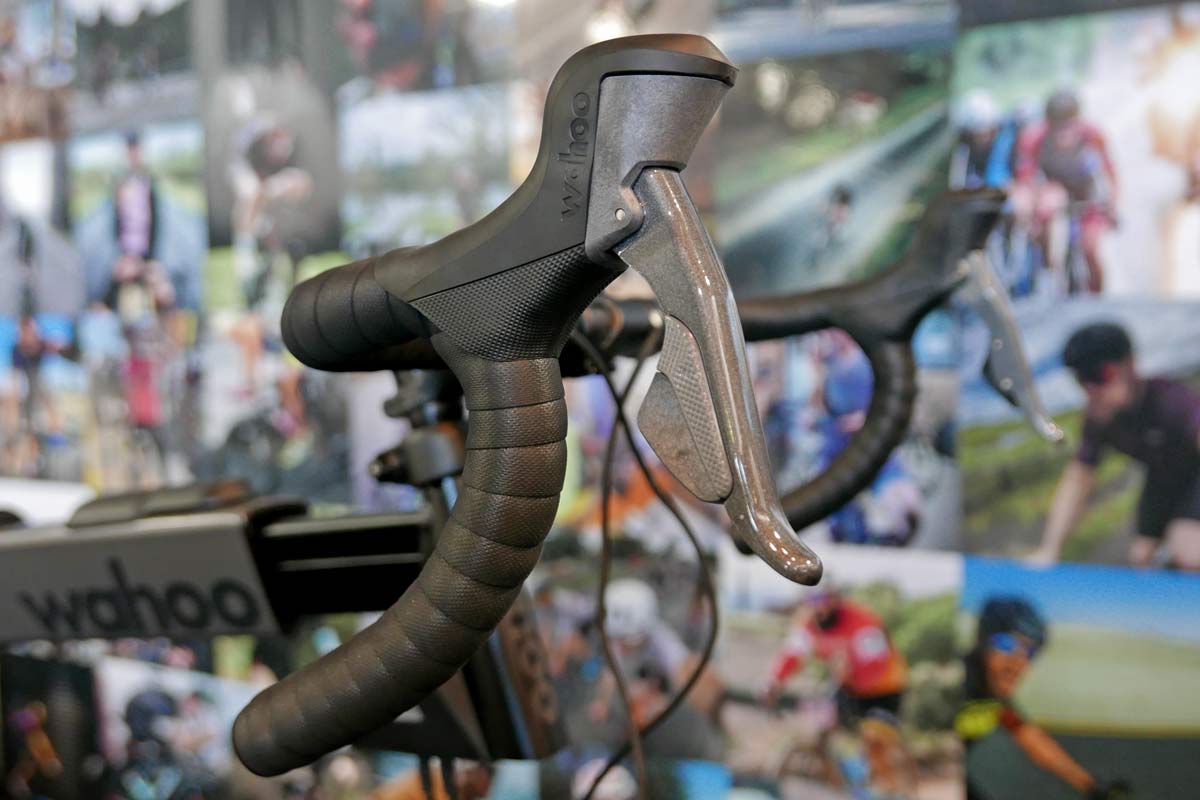 Using the Wahoo App, you can access a bike fit guide to generate a perfect fit based off either measurements from a pro fit system such as Retul, or you can simply upload a photo of your bike and the app works it out for you: "training time doesn't become configuration time", say Wahoo.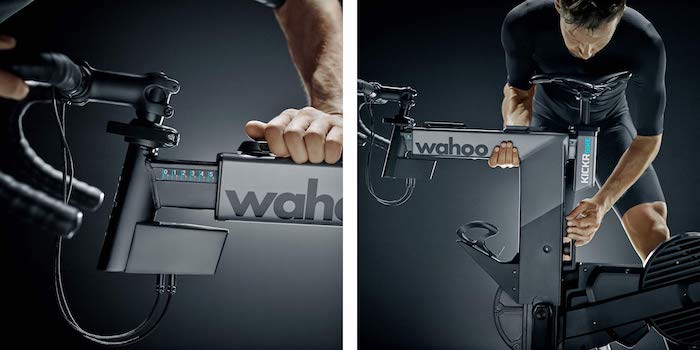 It has premium smart reactive resistance control up to 2200W that works with interactive training systems like Zwift. It also has automatically adjusting tilt control so you simulate the feeling of up to 20% climbs and -15% descending.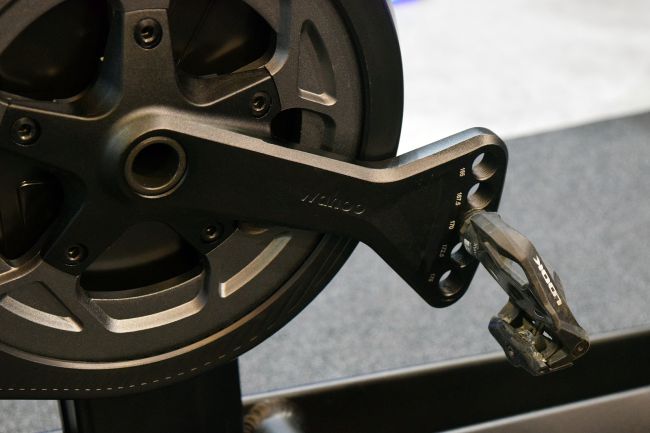 Integrated real power measurement gives +/-1% power accuracy, so you can track your training efforts. It also has a basic LED display that shows gear selection & lets you control tilt without external devices.
"Over the past five years, we've seen an incredible increase in indoor cycling and the sales of KICKR indoor smart trainers. During this time, we've built the most complete ecosystem of connected indoor cycling products," says Mike Saturnia, CEO of Wahoo Fitness.
As expected, all of this comes at a big cost. Retail price is US$3,500, and it's expected to hit the American market around mid-October. Pricing and availability for other markets is to be confirmed.