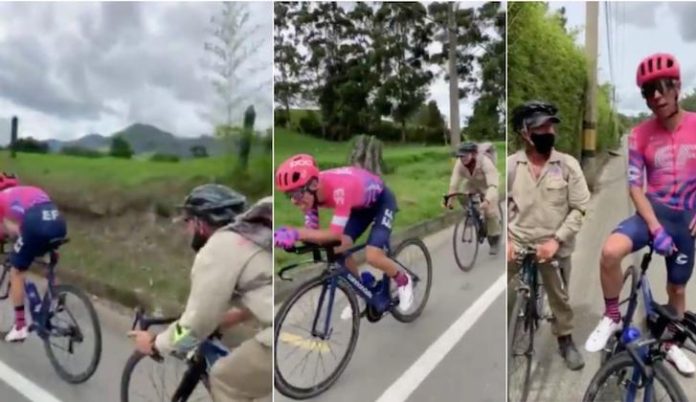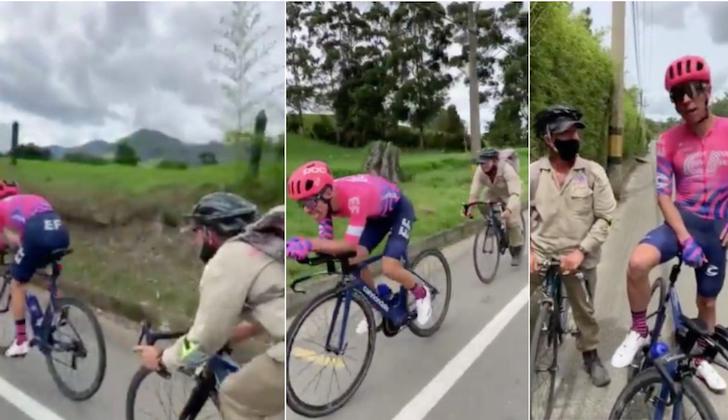 While Rigoberto Uran was putting a decent effort in on his TT bars, a Colombian farmer in loose clothes and with backpack was able to sit on him.
According to local reports the incident was genuine and was not set up, with both riders traveling around 45km per hour at the time. Uran said he was surprised that the farmer was able to hold him given his age and the fact he was in his working clothes.
The video went viral on social media and Uran invited the commuter to his latest Zwift race and gifted him a brand new Cannondale bike for his efforts.
The bike doesn't always matter 💪💪📸 @rigobertouran

Posted by Cycling Today on Tuesday, June 9, 2020