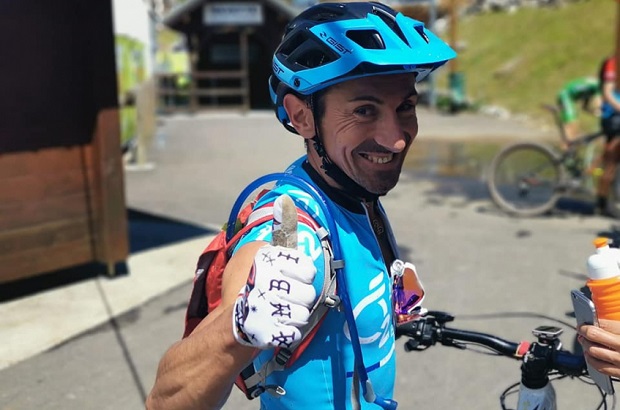 France's mountain biking Olympic champion Miguel Martinez is set to resume his career on the road at the age of 44 after signing a six-month contract with the Amore e Vita team following a 12-year hiatus.
Martinez was one of the top mountain bike stars during the 90s, capping his career by winning the gold medal in Sydney 2000.
"It's a six-month renewable contract," Martinez, who won the gold medal in the cross-country mountain biking event at the Sydney Olympics in 2000, told L'Equipe.
"I said to myself that I could call the Amore e Vita team, knowing they were the only ones who could take me due to my age,"
"If Davide Rebellin, who is 48 years old, and other guys of 44 and 45 can do it, then why not me?" he asked.
"At 44, Rebellin was still winning races, although he's a road guy, whereas I was never a great road rider. But I had a sense of unfinished business and now, at least, I have one last chance."
Martinez had a taste of road cycling when he finished 44th in the 2002 Tour de France with Mapei and when he rode for Phonak in 2003 and Amore e Vita in 2008 before ending his career.