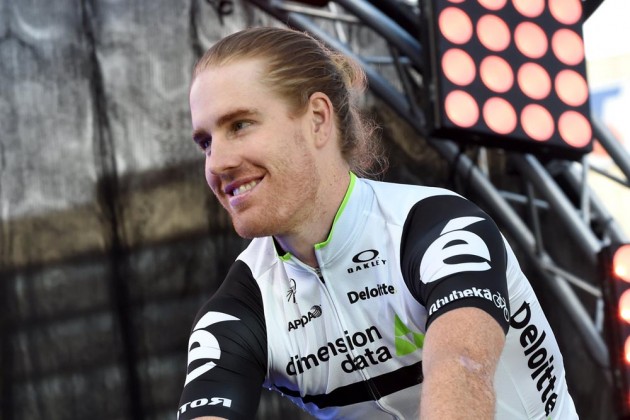 Tyler Farrar, winner of stages in all three Grand Tours, has decided to retire at the age of 33.
The American rider rode his final race on Sunday at GP Montreal on Sunday and told The Peloton Brief that he is ready for life off the bike.
"I don't think I'll miss the race buffets too much.  There are a few things I'll miss but not the mass produced pasta", said Farrar.
"For me personally, when I finished my first Tour de France, that first turn onto the Champs Elysee, and seeing the Arc de Triomphe at the end of the street, it's so iconic, it's the thing as a kid you dream about so much, that really touched me then and still I'd hold that as one of my all time highlights".
"Yea, there's been tough moments too, obviously what happened with my friend Wouter (Weylandts) in the Giro years ago. but that is life, you have to take the good with the bad. On the whole it's been a pretty wild ride, and I've been lucky to live it.
Farrar turned pro with Cofidis in 2006, and enjoyed his most successful period between 2009 and 2011 when he won stages in Giro, Tour de France and Vuelta.
The 33-year old from Washington won 29 races throughout his career with the last of those coming at the Tour of Beijing, in 2014.