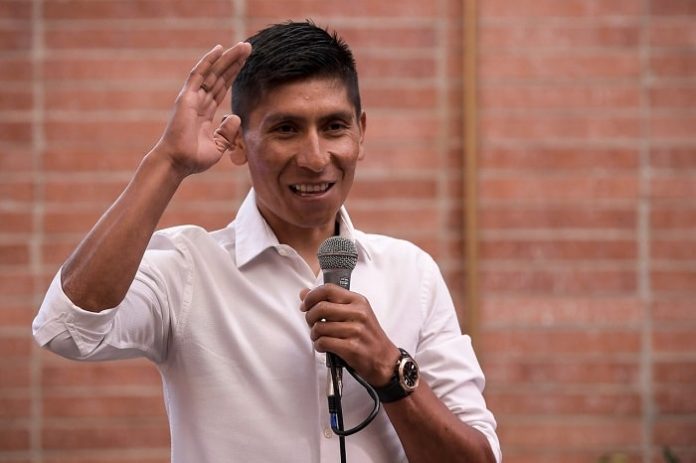 Nairo Quintana ruled out retiring from cycling despite not currently having a team, insisting he is still capable of competing at the highest level.
Quintana, who won the Giro d'Italia in 2014 and the Vuelta a Espana in 2016, said he would keep riding even though he was disqualified from last year's Tour de France by the sport's governing UCI after he tested positive for the banned opiate painkiller Tramadol.
"I'm going to keep fighting to compete, to continue riding until my body and my mind resist," the 32-year-old told a news conference. "I'm an honest racer, I always have been."
Quintana, who finished sixth in the 2022 Tour de France before being disqualified, said he did not do anything illegal and has always respected the rules.
Use of tramadol is prohibited by the UCI's medical regulations due to the drug's side-effects, which include dizziness, drowsiness and loss of attention, and does not constitute an anti-doping violation.
Tramadol is a strong anesthetic used to treat severe pain.
Quintana will travel to Europe in February to start talks with teams.
"Although in truth, I still don't have a team, I'm a cyclist who is still available to wear a jersey and give my best on the road; without a doubt my triumphs support that," he said.