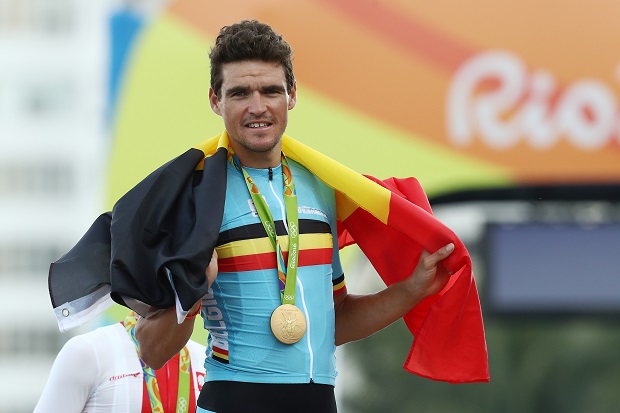 No quarantine will be required for athletes who will have to go to the Tokyo Games, but instead strict rules will be enforced in the Olympic village and training areas.
The no quarantine obligation had already been confirmed last November by Toshiro Muto, CEO of Tokyo 2020, but for more clarity – after the alarming news published in recent days by the Belgian and Dutch media – Tuttobici asked the Tokyo 2020 organisers about this.
A possible quarantine should involve all sports, not just cycling, with such a large number of athletes and staff that it becomes practically impossible to manage.
To date, therefore, the Organizing Committee has opted for strict rules relating to entry into the Olympic village and consequently to the use of the areas intended for the training of athletes until the end of the games and return home.
There is talk of an arrival at the Tokyo Olympic Village no earlier than 5 days prior to the games and a departure within 48 hours after the competition. This would ensure a regular influx of men and women who would alternate both inside the Olympic Village, where the teams stay, and in the competition venues.
Each athlete must necessarily arrive at the village 5 days before the competition by presenting a PCR test, which will be repeated every 2-3 days. And each athlete must leave the village within 48 hours of the end of his test.
As for the cycling races, the feared problems between the Tour de France and the games are thus eliminated. The Tour will take place from June 26 to July 18, while the Olympics will kick off from July 23 to August 8. In the official program of the XXXII edition of the Summer Games on July 24th there will be the men's road race, while the women will race on the 25th. Mountain biking will take place on the 26th with the men's race and on the 27th with the women. The road races will end on the 28th with the women's time trial, followed by the men's. The track will instead be on stage from 2 to 8 August.
Riders who will race in the Tour de France will be able to go to Tokyo, since there are 6 days between the arrival in Paris of the French race and the men's road race in Japan.